Top Five Cosy Balcony Decor Ideas for Your Home
Every person has a different opinion about decorating their home, and the foremost purpose is to make the place happening and cosy. Likewise, you can redecorate yours and make it a cosy home. Who needs a backyard or front yard, if you have a beautiful & stylish balcony. There is no better place than a balcony to enjoy the day.  So let's get started and redecorate it. All it requires is your small effort.  
It's simple to decorate the balcony. Get outdoor furniture to comfort yourself, but make sure it shouldn't be large.  Make your balcony alive with the help of nature. Install swing or decoration lights etc.
In shorts, it's your balcony, try anything and if the idea doesn't look good then try a new one. But keep trying.
We at "JugniOnly" has compiled a list of some bright balcony decor ideas with different purposes. This list includes suggestions for a romantic evening, a peaceful place for reading, a morning tea-time, a small garden feeling and so on.
1) A Romantic Date Night in the Balcony:
Are you thinking of impressing your partner with a surprise? Well! You can.
Because you can redesign your balcony with few add-ons and make your date night happens at home every day. There are various ways to decorate the area like you can put Outdoor lounge chairs in your balcony and place some good cushions on it. Get an antique side table and place it beside the lounge chair. You can also buy an affordable chandelier to beautify the place.
Furthermore, you can order some decoration lights online. Try and buy any diffuser lamp for a lovely aroma.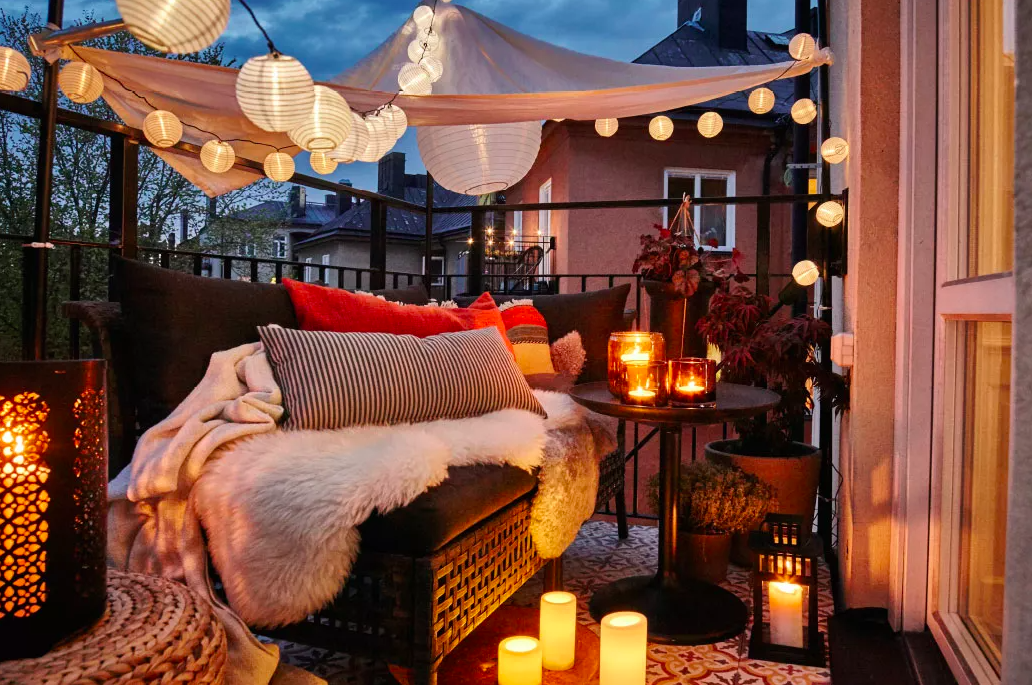 Besides, you can make a small garden by placing some plants in one corner of your balcony. As you know that nature always add-on more value and make things great.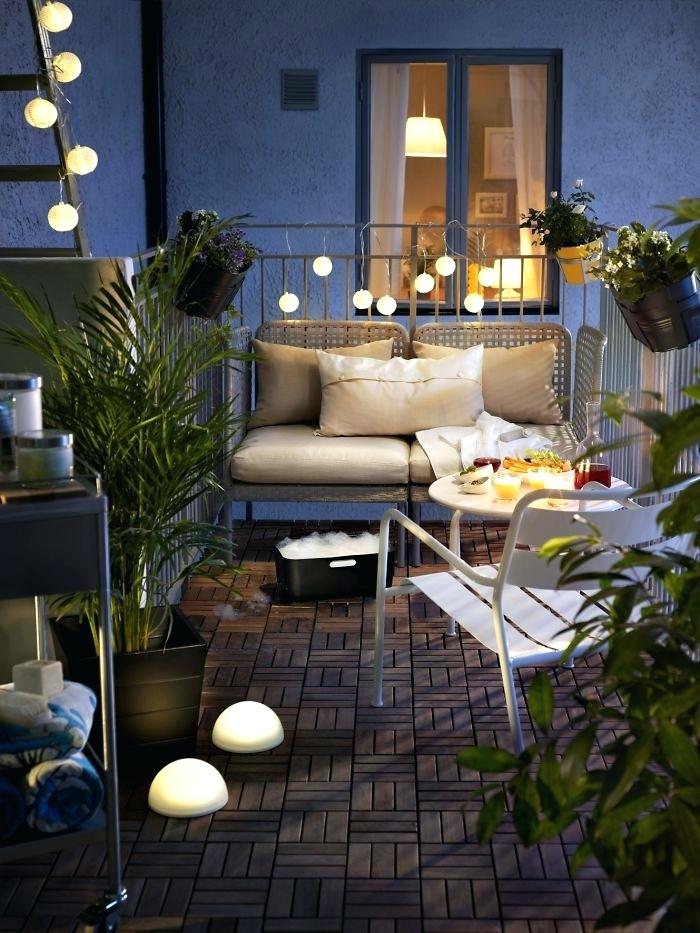 2) A Peaceful Balcony for Book-Lovers:
Your Balcony can be a quiet place for breathing in deep and reading quietly. So we have some tips for you to convert your balcony into an open library. Let's get started!
First of all, let's put some indoor plants for a lively feeling, or you can place some artificial plants for decoration. You can also get a rocking chair for comfortable sitting. You can place one small wall mounted bookshelf for a cosy feeling.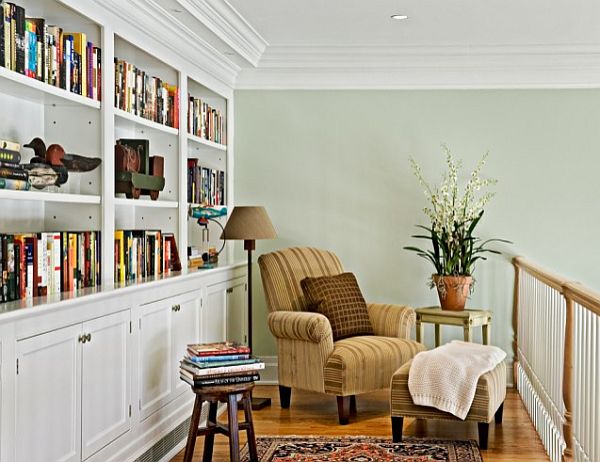 There you go, your library is ready!
3) A Small Balcony Kitchen Garden:
If you like gardening, then turn your balcony into a kitchen garden.
The kitchen garden wants your time, and its good to start small. If there is plenty of sunlight in the area, then you can grow almost all vegetable plants in your kitchen garden. Some of the vegetable plants are tomato, mint, basil, pepper, eggplant, cucumber, parsley and spinach etc. Let's make it happen.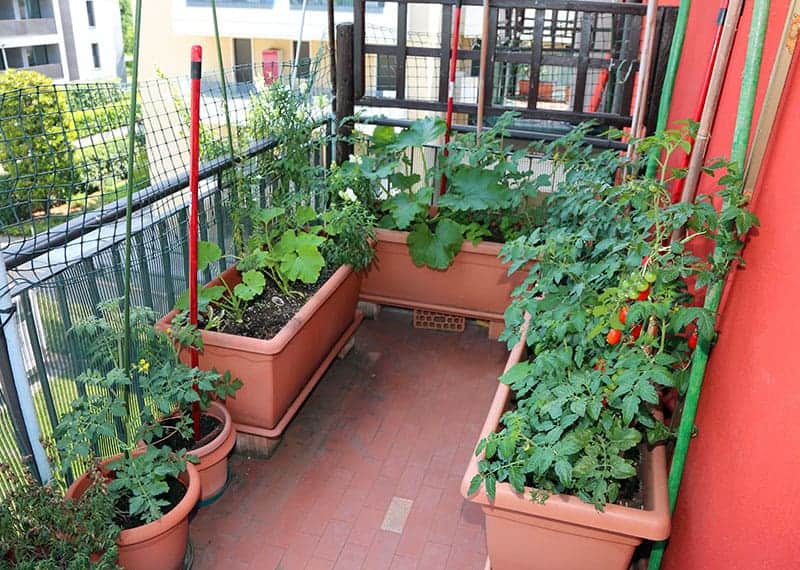 4) A Relaxing Place to enjoy the View:
If you are not willing to do much, no issue here is another tip for you. There are a variety of swings available online on eCommerce websites like Amazon & Pepperfry. Pick one and install an outdoor swing in your balcony. Place some pillows for comfort and get relaxed.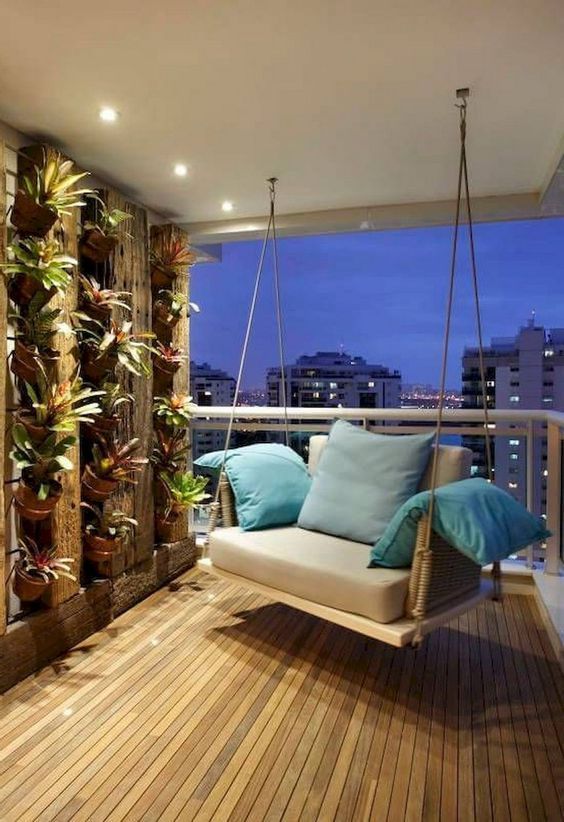 5) A Minibar in the Balcony:
Having a minibar in the house is a dream for many people. However, in the case of small apartments, this gets skipped, because we need more storage space. And you end up giving up on your idea of having fun in the home. Have you ever thoughts of turning your balcony area into a minibar?
Sounds good! So let's do it.
It doesn't require too many efforts. Install a console table, place some hanging decoration lights and get a mini bar trolly or bar cabinet.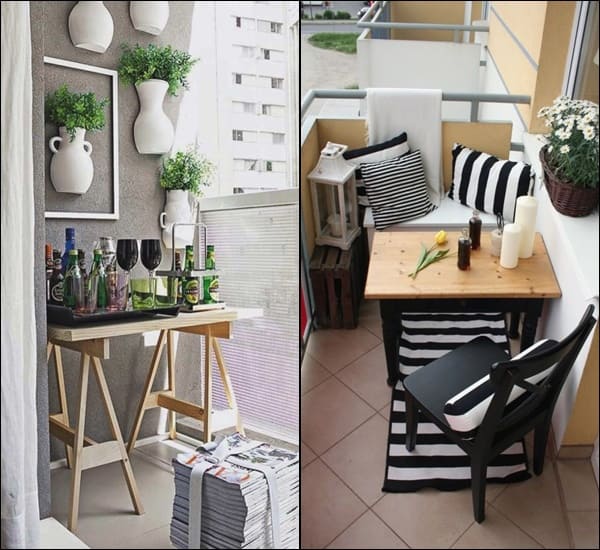 You can also take some help from your local carpenters and can utilise more space.
Hope you liked our balcony decor ideas.
Never mind if you have a small or a large balcony. Winter is coming & you want to warm up yourself but the place (your balcony) is not maintained though. It doesn't matter if you have a small space, you can try these ideas as per your taste.
Happy Decorating!!
Tagged:
Decor Ideas
decor tips
home decor