Top 5 Ergonomic Office Chairs for Your Home Office
If you are working online, then you must be spending all day sitting in front of the laptop/computer. 'Work from Home' concept has turned the living room and bedroom into a temporary office. Now the pantry is just some steps away from your work-station, that led to depreciating physical health. So the question here is what can make 'work from home' office life better? Consequently, the answer to that is 'a comfortable sitting arrangement'. It starts by getting a good office chair for your home office. A regular chair will not resolve your purpose of back-pain. Despite, a good office chair can be a good companion for your long sitting hours job. 
We at JugniOnly made a list to find out the best ergonomic chairs for your home office. 
High Back Executive Ergonomic Office Chair 
The chair is sturdy and comfortable to sit on for prolonged hours. The chair has everything you need, which is ergonomics, comfort and style. This chair can be a valuable fit for your home office. The brand has provided the Installation facility. Otherwise, you can do it by yourself. It just takes 15-20 minutes installation guide is useful. Although the price is a bit high, and you can find a similar option in your local market at a little less.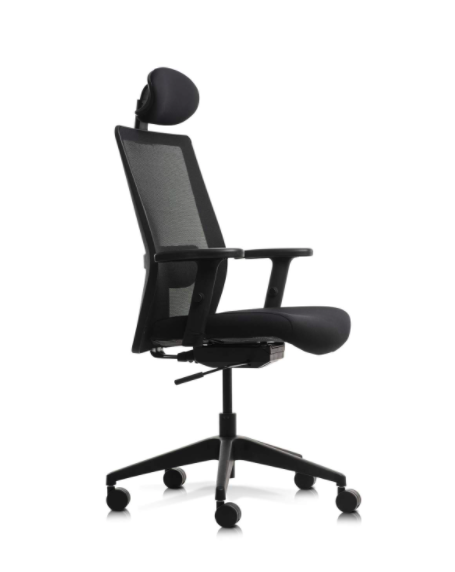 Features: 
Height Adjustable Arm

High Back with Neck Support

Automatic Weight Sensing Mechanism

Adjustable Headrest

Easy to Assemble 
Also Read:  5 Antique & Affordable Study Table Designs, You should know
Mid Back Executive Ergonomic Office Chair 
For short height people, this chair is a great choice. The material used to build this chair is of good quality. The seating, backrest and armrest are comfortable.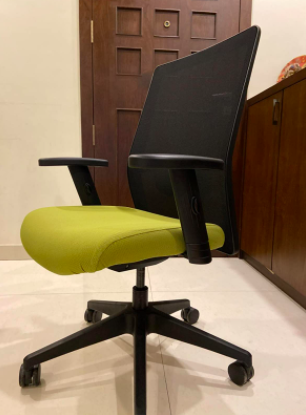 Features: 
The chair has a unique 'Synchro-Tilt mechanism' which allows users to tilt even while resting their feet on the floor. 

Adjustable Armrests and Seat Height. 

Cushioned lumbar support for maximum seating comfort
Apollo Chrome Base High-Back Engineered Plastic Frame Office Chair
The ergonomic chairs give comfort to your back during long sitting hours. The headrest is useful when you lean back and tilt the chair. The headrest supports your neck from any hurting after working for long hours. This Apollo chair is a good value for money. The only drawback about this chair is that its high-back is not adjustable.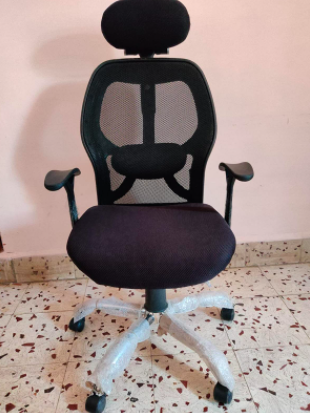 Features: 
A Strong Plastic Armrest

Chrome-plated Metal Base

Pneumatic 5-inch-seat height adjustment

 2-inch-thick padded seat for day-long comfort
Also Read:
Hacks to Convert Your Home Corner into a Cozy Office
Thinking of buying a wooden office table? Go ahead, every office deserves a beautiful table
AmazonBasics Mid-Back

Ergonomic

Office

Chair 
This chair is worth spending money. In this price range, you get all the comfort of an ergonomic chair at home. It's a mid-back chair. The back is upright but not to an extent where it gets uncomfortable while splitting straight and working. The only deception about this chair is that it only supports mid-back, to relieve your neck, you need to raise the height of your laptop screen by placing them on support/box etc.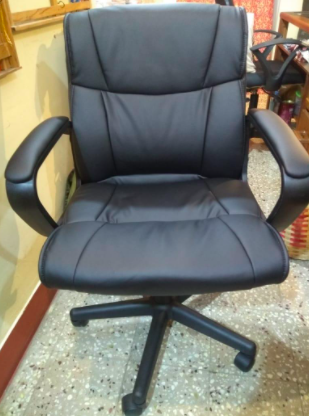 Features:
Adjustable-height padded seat

Adjustable seat angle

Tilt control

Durable casters for smooth-rolling mobility
Executive High Back Revolving Ergonomic

Office

Chair 
This chair is different than other ergonomic chairs. The chair is attractive and quite elegant. The quality of the cushion is good that you can sit for long hours while working. You can also adjust the height to certain levels and lean back when needed. Besides, the chair does not have a lock at pushed back position. To avoid unintentional movements, the brand can add more locks on the wheels.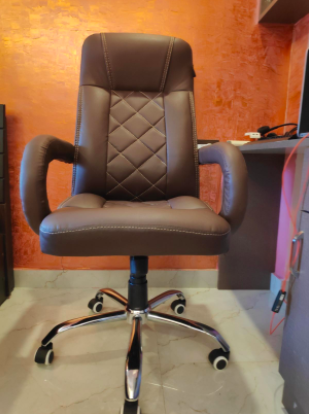 Features: 
The chair's internal frame material is wooden with Upholstery cover of synthetic Leatherette along with extra padding on the seat, back and armrests.
In the least before leaving, we would advise that never compromise with your well-being for a poorly designed or some cheap chair. So, even if the best chair is a bit costly, try to get it. It may be pricey, but its value for your money.
For more such articles and reviews, stay tuned with our blog jugnionly.com
Tagged:
Chairs
Office Decor