Oh la la! Get Your Outdoor Swing
Outdoors are incomplete without swings. How are you ever going to bring back childhood memories without them? Swings are, not only great for children but also quite relaxing for elders. Balcony, porch or garden, swings look amazing on all outdoor locations. A study indicates that presence of swing in outdoor premises of your home gives you feeling of peace, joy and also gives positive vibes to home as we are psychologically connected to them.
Here are a few ideas you can adapt for your next swing purchase. Have a look!
Swing With A Stand
It is quite difficult to find a place to hang a swing. You can easily place a hook anywhere but the kind of weight that you will put on it and its own capacity of taking it on cannot be determined so quickly. A swing which already has a stand does not need additional hanging hooks and can stand on its own, without you being worried about the weight.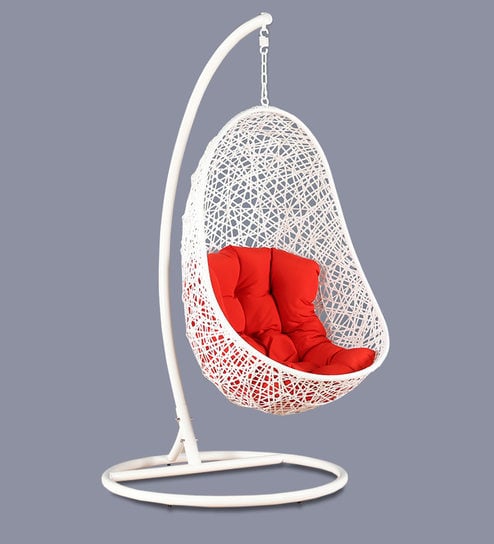 Cotton Swing Chair
Cotton swing chair has a cushion which holds onto two wooden sticks with the help of sturdy ropes. It is then hooked to a ceiling or a tree. These are best for those who want a comfortable swing chair without a base made of hard material like wood or metal.
Hammock Chair
Those who like to swing alone or just lay down outdoors will love a hammock chair. You can sit and lie on it and it can be hung anywhere, even inside the house!
Cane Swing
Cane swing is lightweight and so you can hang it easily on the ceiling. It is sturdy and if cushioned properly, it can be a great place for reading or having an evening beverage.
Classic Wooden Swing
Classic wooden swing is exactly the one which people used to have in the porch area of their homes in the 70s and 80s. A simple wooden board hanging in the tree with the help of metal hooks and chains is still quite trendy yet traditional.
You know your outdoor wants it, don't you? Get a swing on!
Are you interested? Nature Lover! Try these 8 Must-haves Outdoor decor Items and make your garden a wonderland.