Sourcing Company Vs Sourcing Agent: What to Choose?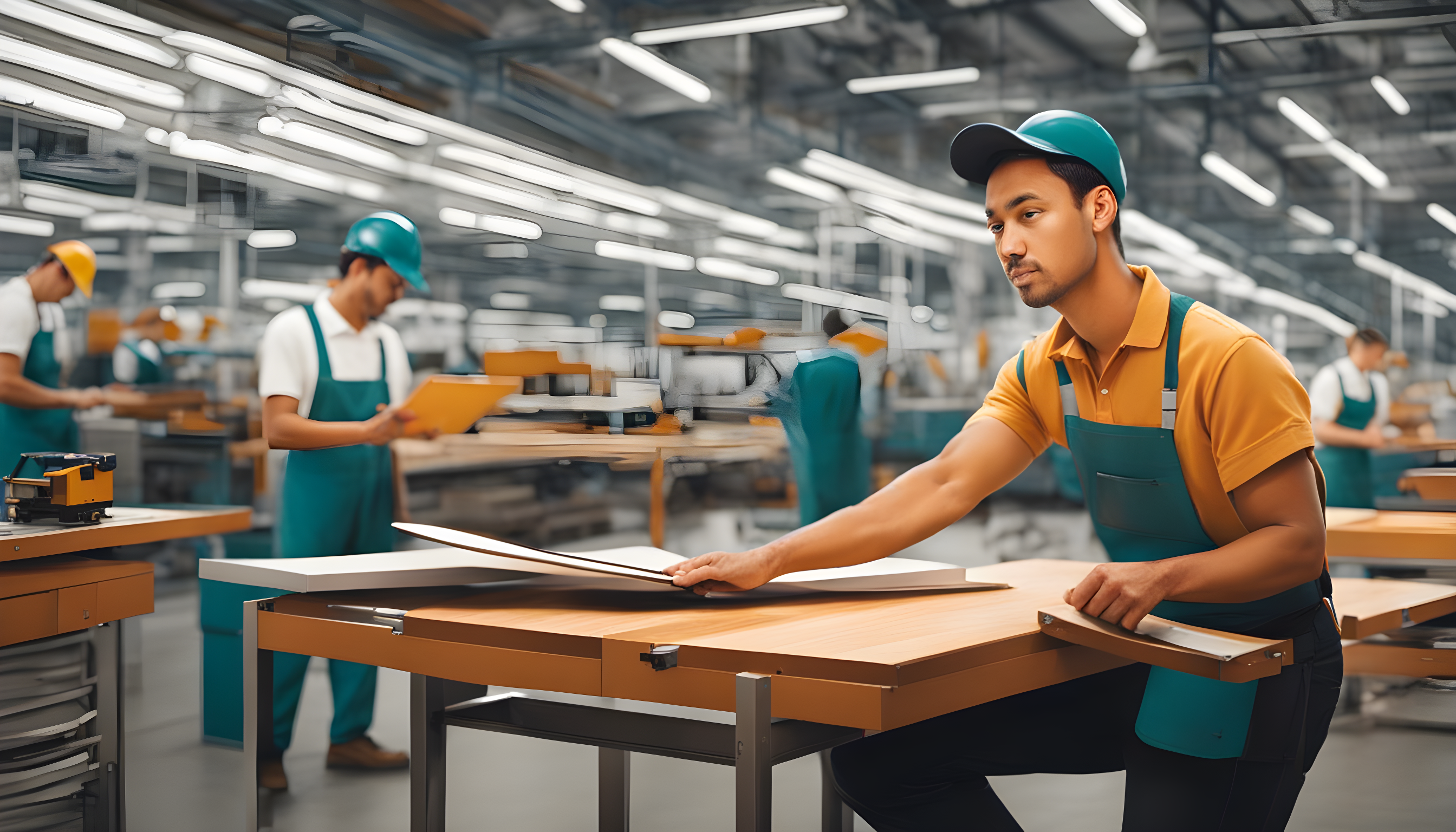 The global furniture market is valued at $739.44 billion in 2023, according to Research and Markets, but each year some retailers in the US make more profits than others. There are multiple reasons for this difference, like efficiency in sourcing products from overseas markets, internal operational frictions, lack of employees, or other reasons.
For some of these reasons, you can better manage on your own, like internally streamlining your business in your home country. In other cases, like when you import your furniture from an overseas supplier, there's little you can do to influence production. You'll need some expert assistance. If you are importing furniture from India, there's a high chance you can relate to this. 
You rely on updates from your Indian suppliers to keep you informed on your order, and a supplier will always favor their requirements rather than yours. This is because a supplier is manufacturing for several other buyers too. In such cases, how do you have visibility into your product and how do you prioritize your orders? The easiest way is to hire a sourcing agent who keeps checks on your order. It looks cheap and fast, but is it the best?
We'll compare hiring a sourcing agent with a sourcing company, what are the benefits of one over the other, and what should you choose?
Expertise
An Indian sourcing company will have more expertise than a sourcing agent. A company has everything you need to find a perfect supplier for product development, and keep tabs on your order in one place. This is simply because a sourcing company works with a bigger pool of resources. It has sourcing consultants, product developers, quality control executives, and quality assurance specialists. 
A sourcing company has a bigger scope, a much larger pool of suppliers, and can get things done quickly. In addition, a sourcing company has standard operating procedures, know-how about manufacturing project management, and a workforce to get things done on cue.
With a sourcing agent, you still have to look for assistance with quality assurance, factory audits, managing your supply chain data like pictures of samples, and regular updates. 
If you have different products being produced in separate factories, the complexity in managing increases substantially. This is difficult for a single sourcing agent to deal with and leads to friction in your production cycle.
3 Differences in Expertise
| | |
| --- | --- |
| Sourcing Company | Sourcing Agent |
| Offers a very production-related expertise in one place | Usually only deals with finding supplier |
| Has a much larger pool of resources | Smaller pool of resources |
| Can help you scale faster | Slow/incapable of scaling large operations |
Transparency
When you look out for a sourcing agent, you are putting a lot of trust in a single person. There are times when you are not even sure if the agent is working in your best interest. They might be working on a double-commission basis.
It means when you reach out to a sourcing agent in India, they might look like advocating for you, but in reality, they could only suggest suppliers that favor them. In many cases, a sourcing agent works more like a salesman and takes a commission from both the supplier and you.
This situation maximizes the profits of the sourcing agent and has little to do with the quality of your end products. This is where a sourcing company far exceeds a sourcing agent. With a sourcing company, you can expect fair business practices. You can expect complete transparency, and you can also have clear communication with well-trained staff.
Language is a big problem in the industrial cities of India, and sometimes a message might get lost in translations. With an experienced sourcing company, you can better convey your quality expectations and specific instructions and hold people accountable. A lot of sourcing companies also offer legal support to the clients.
Apart from clear communication, you can be sure to have a lot of data points around your product, like clear pictures of raw materials, samples, production process status, quality checks, and packaging. 
A sourcing agent usually gives you verbal updates over calls unless you ask for picture proofs. Even when they do send you pictures, they are not to your liking. You don't get the right kind of data, and you don't get the right angels, because a sourcing agent alone can't deliver it.
3 Key Differences in Transparency
| | |
| --- | --- |
| Sourcing Company | Sourcing Agent |
| | Could be working on a double-commission basis |
| Clearly communicate about your products | Language barriers and updates are spontaneous, rather than regular. |
| Understanding of key data points | Only concerned with giving basic updates |
Cost of Sourcing
Usually, the cost of hiring a sourcing company and an agent depends on the payment method you want to choose and is decided by a contract. It could be based on a percentage value of the order, which hovers around 5 to 10% if the order value is low.
If the order value is high, then the percentage value can be between 3- 5%. In other cases, you can also go for a per-unit-basis payout. For example, you can pay 300 dollars to source one container. In other cases, you can also go for a monthly package that lasts till the time the order is shipped.
In both cases, with the sourcing company and the sourcing agent, you have almost similar payment modes. It's because the buyer might have individual preferences, and in other cases, the sourcing company or agent might have some personal preferences. 
So, where does the difference lie? It's what this money does for you. In most cases, you'll have a similar price, but while a sourcing company has a much more streamlined workflow for the money that you spend, a sourcing agent simply can't compete. 
It can be better to hire a sourcing agent on payroll, rather than working on a commission basis. But a sourcing company will still get more done for you in one phone call than an agent.
You can also expect some key market and supplier insights and specific suggestions to address your problems regarding design, quality assurance, and manufacturing project management.
When you consider these three pointers, you'll realize that it's much better to use the services of a sourcing company than an individual sourcing agent.
Tagged:
Furniture Care
furniture imports
furniture quality
furniture sourcing company
sourcing company