How Many Tables Do You Need In Your Bedroom?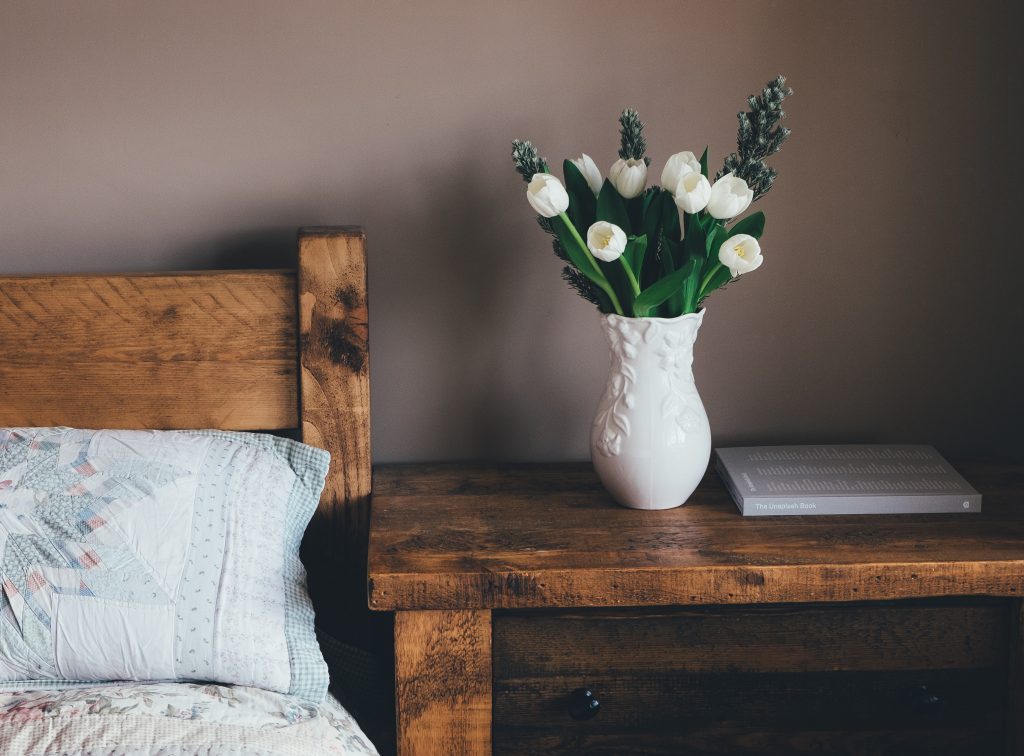 A bedroom is a nice cozy place where one can relax, have a cup of coffee, watch some TV, read a book and just be. It is a well-spaced area with room for all your things. So all these things that we are talking about are put on one or the other table. Thinking of tables, how many do you have in your bedroom?
A lot of tables in a single room make space look cramped while not enough tables leave the room cluttered with most of your stuff ending up on a chair or even the floor. So how many tables should you have in your bedroom?
Here are four essential tables that you must have in your bedroom to make space for everything while not compromising on the adequate empty spaces.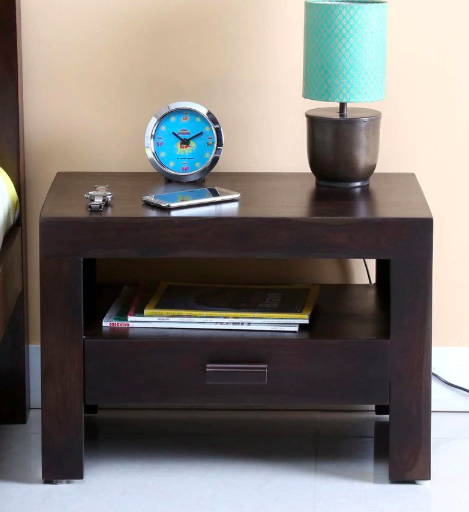 A side table is the most important table in your bedroom. Also known as a nightstand, this table holds your night and morning essentials. Your spectacles, the book you are reading, your phone, a glass of water, basically all the things dear to you go on this table, including a lampshade at times. If you want to look for your essentials in the morning, this is the table that you turn to the first thing. You can choose from a lot of varieties for a side table that suits your requirement the best.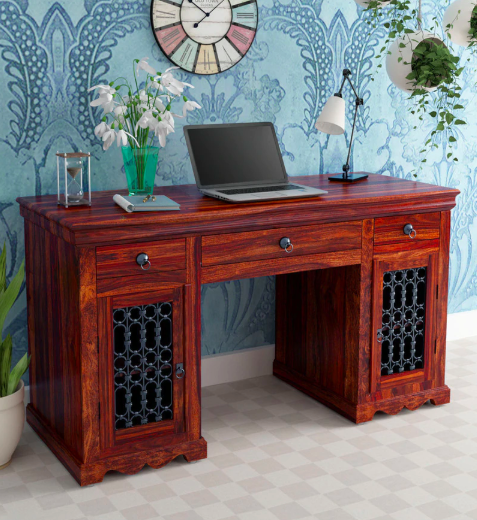 A study table can be incorporated in a bedroom if you don't have a separate study area in your house. This is one table that holds your laptop, your work diary and everything related to your career. If you work from home, this table is quite important to own. If you get your work home after office hours, again this one is essential. For artists and writers, a personalized space to work is quite important and a study table will give you just that space.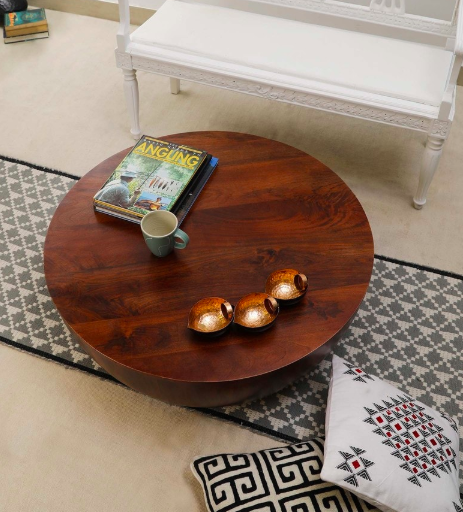 In a studio apartment, a coffee table is a part of the bedroom but you can also have a coffee table in a conventional bedroom. If you have a large space in your room and want to have a talk with some of your very close guests or maybe just read a book by yourself while sipping tea, then a coffee table can give you a space for it right in your bedroom. Place a small settee on its side and you won't have to sit on your bed the whole day if your living room is preoccupied.
A TV Unit is a must if you have a TV and/or music system in your room. You can very well hang your TV on a wall but the cables and a set-top box that comes with it will have no place to go. Not to forget the music system that you own but is just lying on the floor because there's notable for it. A TV or electronic unit can serve you well to get rid of all these problems.
Also Read: Amazing Bookshelf Ideas for Your Bedroom
Keeping in mind the area and size of your room, you can put in all these tables or just a couple of them in your room. Start redecorating!
Tagged:
online furniture
Solid Wood
wooden furniture