Amazing Bookshelf Ideas For The Ultimate Bookworm
Avid readers not only love books but also like decorating them all over their house. And when a reader's creativity level is 100, one can expect innumerable ways of stacking books. Well, we've made this job easier for a bookworm and brought to you some pretty awesome designs to choose from for your living room library. Have a look!
A zig-zag pattern is all you need to decorate a plain boring wall. While this zig-zag bookshelf fills that space for you, it also makes space for a bunch of your favourite books. Your living room is going to love you for getting this!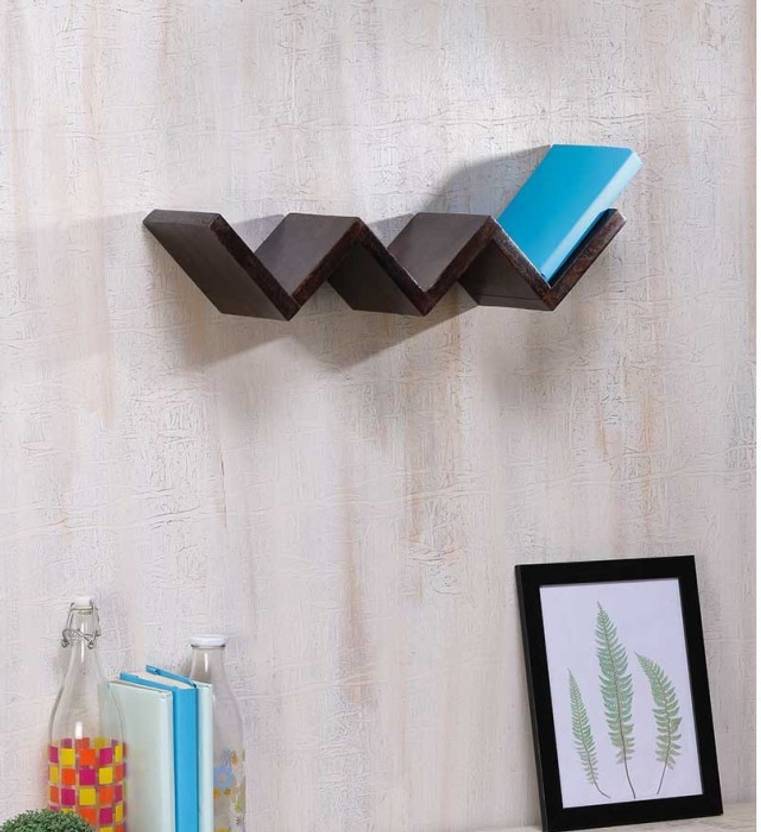 Click here to know more about zig-zag bookshelf
For those who love showcasing antiques in their living room, this ethnic bookshelf will be ten on ten compatible with your living area. The bookshelf has a rustic look and can accommodate books and showpieces alike.
Click here to know more about ethnic bookshelf
If you are close to nature and love treehouses, you wouldn't mind a tree in your living room which also serves as a bookshelf! This tree-like bookshelf will give your living room an organic feel while perfectly balancing your beloved books.
Click here to know more about branches bookshelf 
Just look at this one! Isn't it magical how the books just hang right there on the wall? This invisible bookshelf is a space saver and will suit someone having a studio apartment perfectly. It is simple to install and requires no maintenance!
Click here to know more about invisible bookshelf
The corners of your living room need to be decorated too. Placing a flower vase in the corner is too traditional. Pump up the design quotient of your living room with this corner bookshelf, available in teak finish. It is a space saver and it looks stylish too!
Click here to know more about Corner BookShelf
There is a reason that we call it an OCD bookshelf and people who have a little OCD will understand why. This bookshelf has two sections- 'has been read' and 'will be read', making it easier for the reader to organize books accordingly.
Click here to know more about OCD bookshelf
This ladder-shaped bookshelf is quite a piece for a simple yet elegant living room.If you are going with a theme of minimalism for your living room, then you must get this ladder bookshelf to add to your decorative furnishing.
Click here to know more about Ladder-Shaped bookshelf
For those who never want Christmas to go away, this reindeer shaped bookshelf will grace your living room all year around. The bookshelf cum decorative piece has ample space for stacking books, candle, and other show pieces.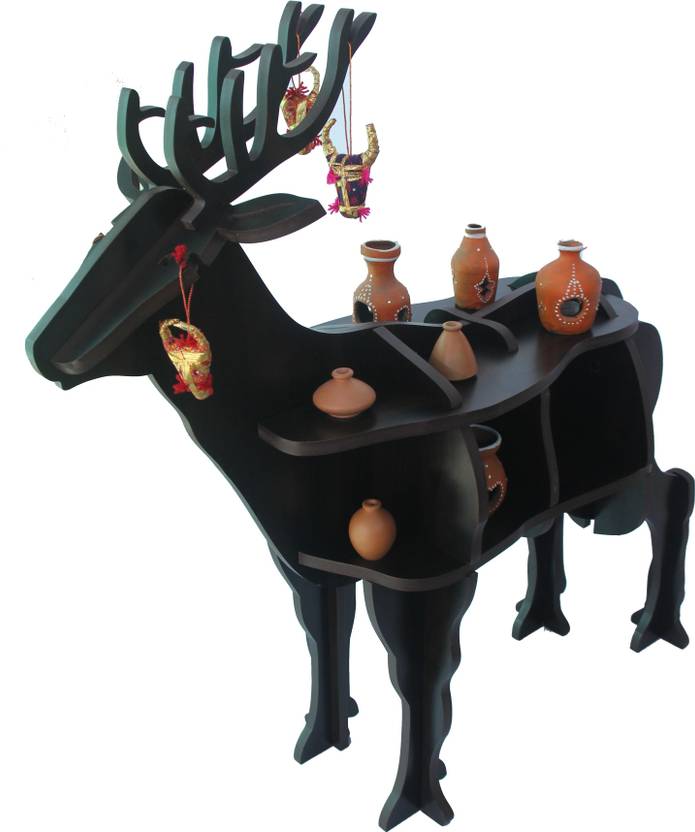 Click here to know more about reindeer bookshelf
This round bookshelf is a funk meets classic furniture pieces, perfect to rest on your living room wall. You can enhance its appearance by adding a round wall clock in the middle space.
Click here to know more about round bookshelf
Don't have enough space on the floor for a bookshelf? You need not worry anymore with this cute little hanging bookshelf. You can stack a selected bunch of books, on this bookshelf, which you want to showcase in your living room.
Click here to know more about the hanging bookshelf
A good quality, good looking bookshelf is a must have for a bibliophile and when it comes to decorating your living room, you just cannot escape from leaving a mark of what you love in that area.
Get shopping bookworms! Stack 'em up!
Also read:  5 Awesome Bookshelves That Will Give You Serious Goals