10 Ideas For Using The Space Under The Stairs
The world is in massive need of space, but there is one corner in all your houses that remain unutilized. And that is under the stairs, either we don't put it to use or it's just filled with unwanted stuff.
Won't it be amazing if you could gift your house a new sneak out spot with that space? And to help you sneak in some usefulness under the stairs of your house, we have listed below 10 decor tips. And trust me you are sure to fall in love with these ideas.
1.
If you are a book lover, you will probably want a library for yourself rather than a bookcase. But where's the space? So here is an idea, instead of getting a separate room for your library, install it under the staircase.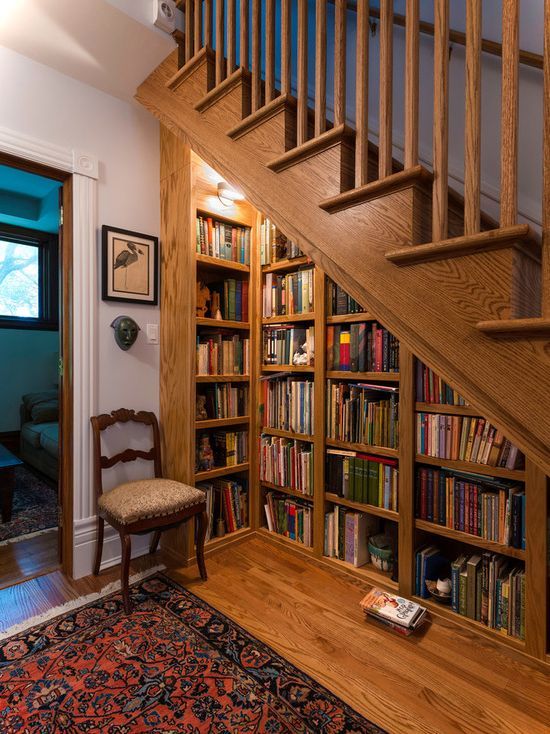 2.
The second one is a simple one, but something that we all are in a dire need of. A 'workplace' in our home either to do some office work or to study. So, build it under the stairs or you can just get a nice study table and start working off. Also, if you are someone who owns a startup and doesn't want to invest much in buying an office, use the space under the stairs as your first office.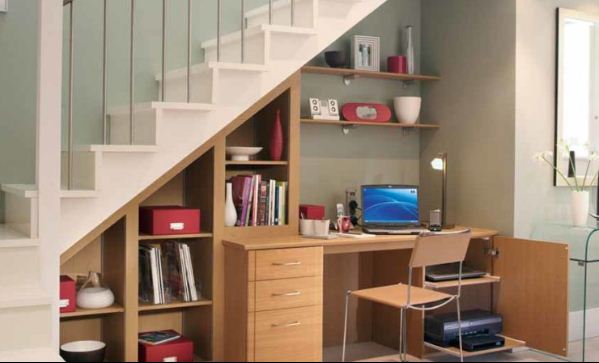 3.
If you are into dine and wine stuff, this tip is for you. Don't wait to buy an opulent house with all the luxuries. Get yourself a bar straight under the staircase.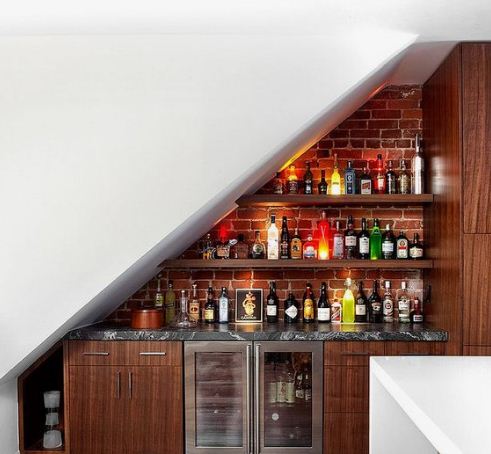 4.
'Stairs under the stairs' is the best way to make maximum use of the space. You can place all your nitty-gritty necessities, books, art collections or maybe your crockery that you would love to put on display. Also, now that you have found some extra space, you can do a little extra shopping as you have a place to store that stuff now.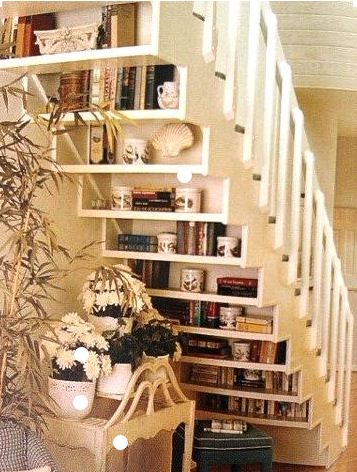 5.
What can be better than having a sneak out spot in your house itself? All you need is a single bed. And if your stairs are high, you can also install a wall shelve. You can use the shelf for placing some books or just showpieces and make use of the space under the stairs.
Buy the wall shelf here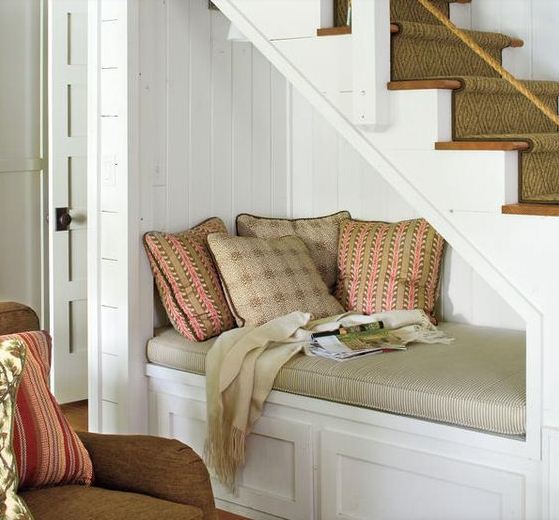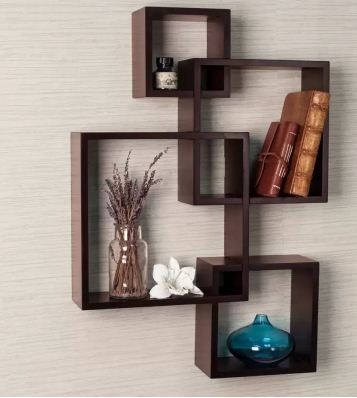 6.
Pets are the ones who suffer the most due to lack of space. But now you can use this extra space to gift you furred one a huge place to live.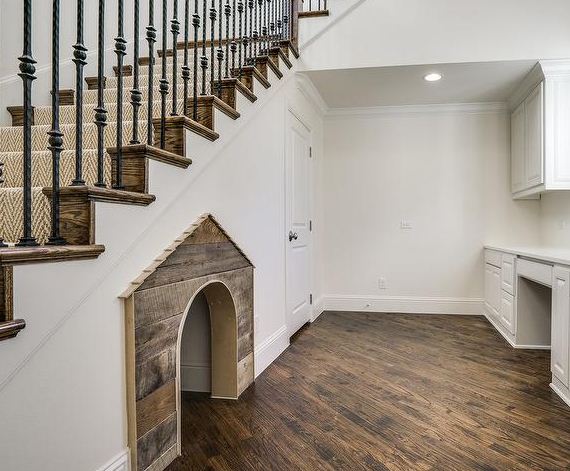 7.
The space under the stairs can also be used to shift a part of your kitchen there. And if you are not a fan of giant kitchens, then you can just build a small one under the stairs and save a lot of space.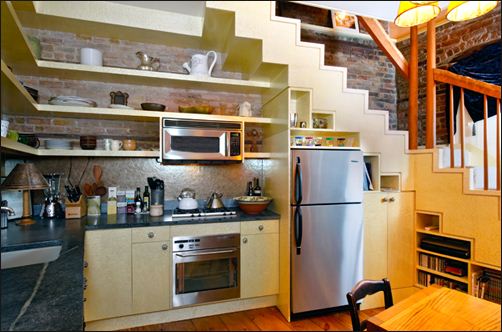 8.
Many a time we can't buy sports equipment like bicycles or a jogging machine, as there's not a place to keep them. But now you know where to find that space.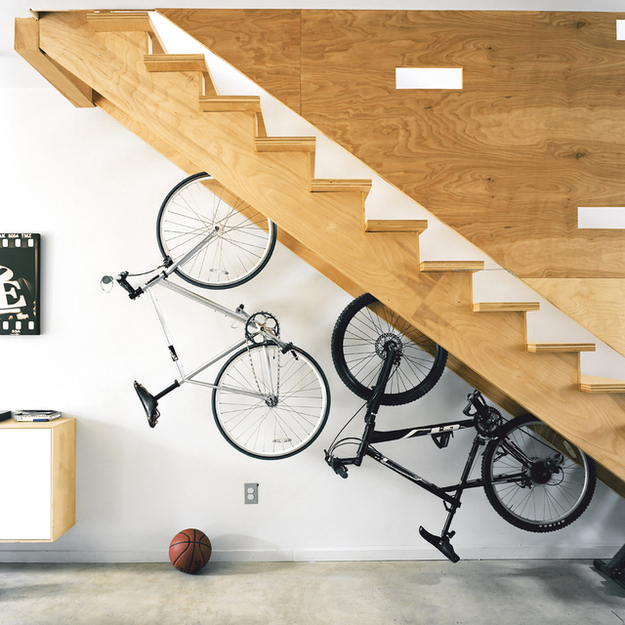 9.
A garden is what we all miss out on with shrinking space. A garden under the stairs will add a charm to your house and give you a calm state of mind. If you don't have sunlight over there, either use plants that don't need much of it or an artificial one.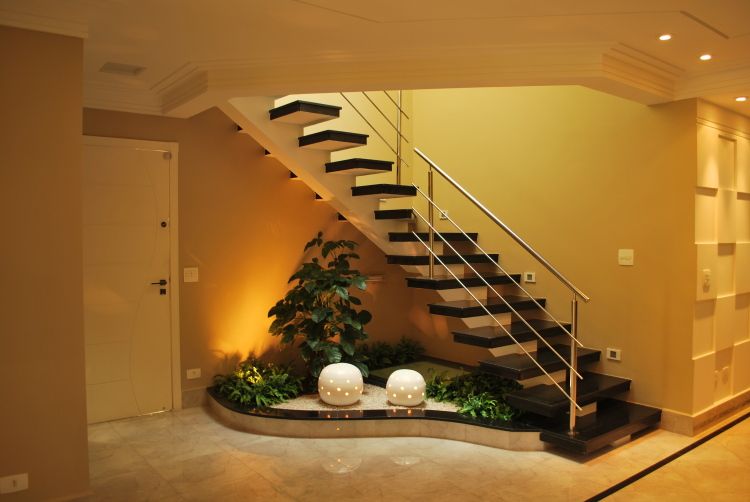 10.
Haven't we all dreamt of having a walking wardrobe once in our life? But they are too hefty on our budget and take up the space of an entire room. But there's an easy way out to live this dream, get a small one right under your staircase.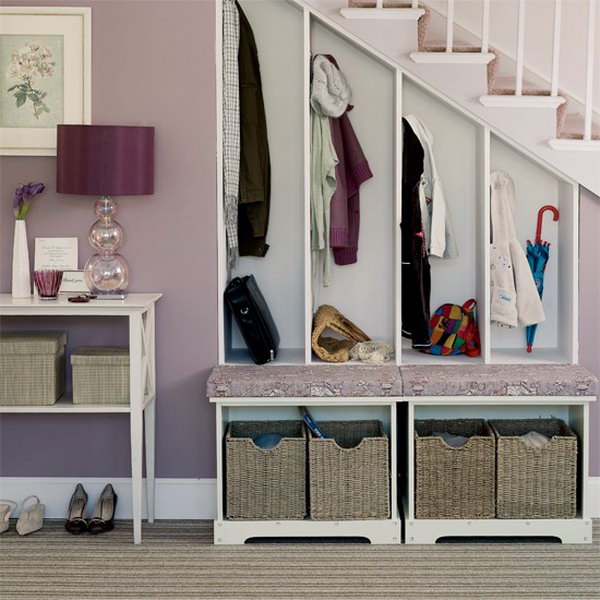 Happy shopping!
Tagged:
Decor Ideas
DIY Ideas
living room decor