Did You Know Of This Life and Space Saving Multi-Purpose Furniture Yet?
In case if you end up living in a little space or feel your furniture is occupying an excessive amount of room for your liking, it's time for you to discover approaches to put your furniture to more use than its expected for or look for a smarter option of multi-purpose furniture.
You can save space and money, with multipurpose tables and multipurpose furniture and create a clutter free and highly functional multi themed space across your home. In case of small bedroom furniture, latitude space saving furniture helps create more space and utility out of the area. Whereas, a sofa cum bed would be a more practical choice as a small bedroom furniture than a queen size bed. Even your dining table can double as a working desk using a multipurpose table.
We always have an option to make it multi-purpose but here let us look at some smart furniture that is designed and crafted to be multi-purpose!
1. Modern Room For Younger Ones:
The smaller ones create more mess and hence need more space to do so.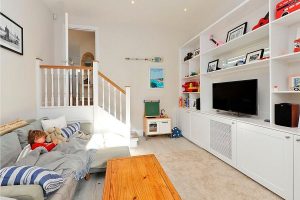 They need space and lots of it to keep their stuffs, especially toys. It is also important to make them learn the importance of keeping the things organized. Build a proper colorful attractive cabinet where they can keep their stuff and also have space for them where they can comfortably rest when tired.
2. The Have-It All Wall:
A compact and conclusive wall is a must at least in the living room.
Make the TV unit a complete entertainment unit of the room with space for everything you need to keep you entertained, even the books. Open shelves for books, TV table for speaker, drawers and cabinets; this TV unit is an epitome of multi-functionality.
3. Multipurpose Kitchen Table:
One table to cater to every need; from cutting to eating, from baking to resting.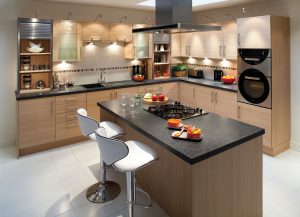 An elevated glass table will serve the purpose of breakfast bar or double up to be your work space. Since it is kept at a height from the counter, it will remain clean and dry. It will also eliminate your need to create a separate space for eating or having another table for dining purposes. So buy one which caters to every need.
4. Sofa-Cum-Library:
Relax, rest and refresh and utilize that time to the fullest with this piece of furniture.
Imagine lying on your stretched sofa holding your favorite collection of books on its arm rest; you just need to stretch your arm and select one to read while still lying. Sounds amazing right? It is, indeed. Having access to something that gives you peace while relaxing is the best feeling ever. So all the book lovers and avid readers, this is the place for your investment.
5. All Purpose Bed:
Access to every comfort with a view.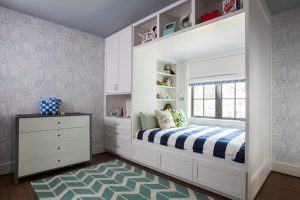 A bed near the window with drawers below, cupboard above the headboard, and the night stand extending to form the study table; this is a perfect room with perfect furniture in room for the young.
6. The Open Up To Space Table:
Old is gold!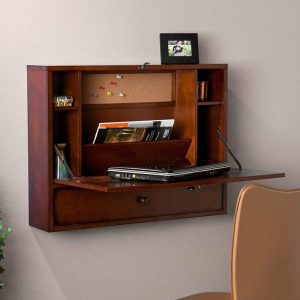 This is not something new but an old design renovated to fit in your modern home. Push up the cover to reveal your work space has helped everyone from kids to the adults to read, work, store and cover the space.
7. A Table-Rack:
Smart storage option with least amount of space utilized.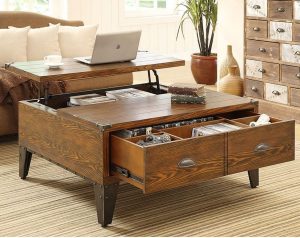 The table and magazine rack is especially developed for the small interiors. Its design is based on the idea of multi-function and space saving. The multipurpose table with storage compartments can help in storing varied items from magazines and newspapers to crockery and cutlery, occupying lesser space.
In this smart world, use these smart furniture techniques and make more space for yourself and new furniture. Feel relaxed and relieved by eliminating the constant need to set up and clean the mess around. Hope this helps.
Happy Multi-Using!
Tagged:
Bedroom Decor
home decor
kitchen decor
living room decor
Multipurpose Furniture
Smart Furniture