10 Wall Sticker Ideas to Reinvent Your Walls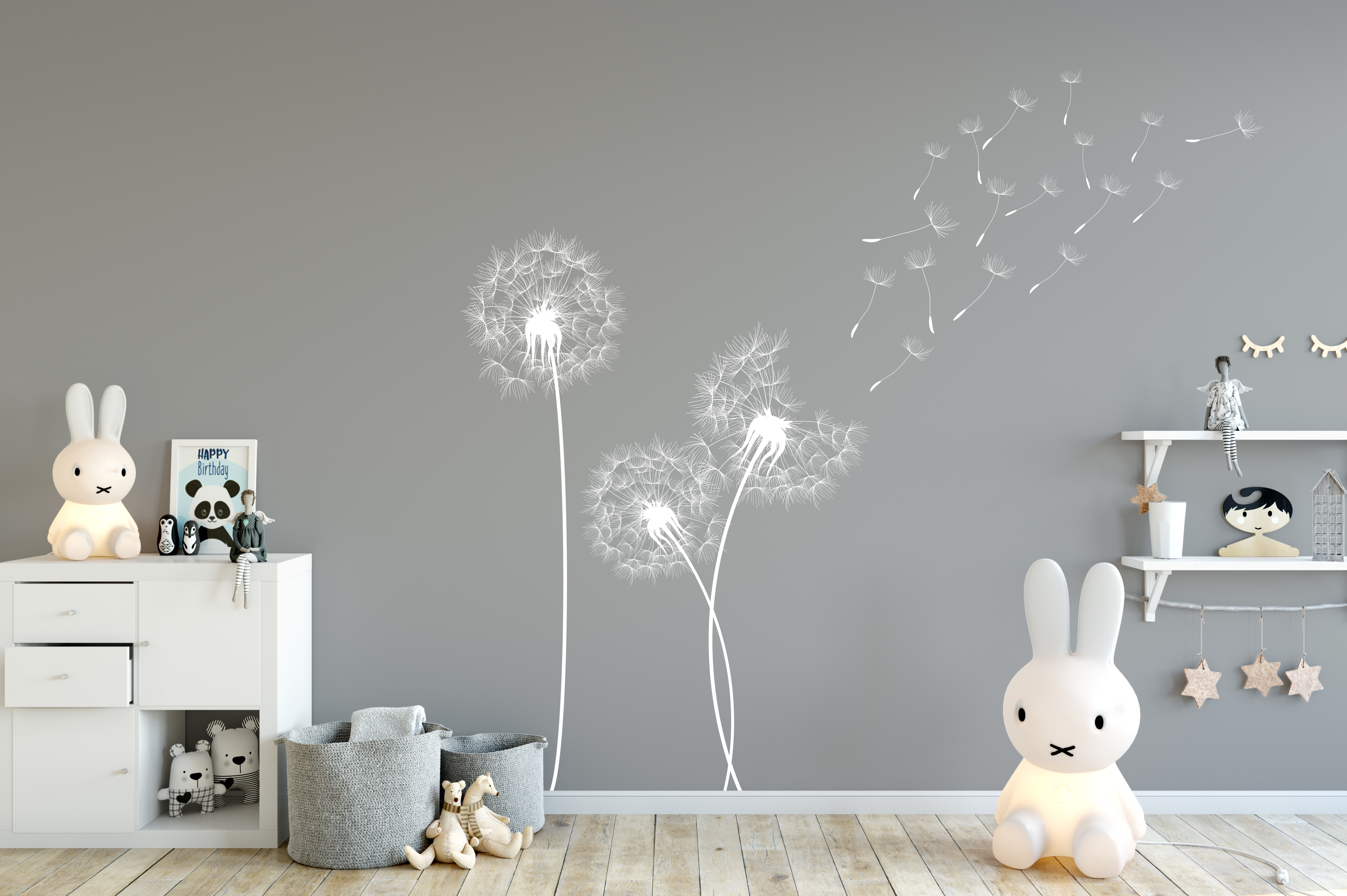 As the saying goes 'change is the only constant', everything needs a change, even your walls. But painting your walls again or installing wallpapers is not an affordable option always. You might want to give your house a new just after a few months, 'wall stickers' come to your rescue at such times.
There is a wide variety of stickers available online. You can give each room a different touch using different types of wall stickers. They are affordable and available easily. So what are you waiting for? Go ahead and have a look at these ideas, that will help you out in choosing the right ones for your house.
1.  Bring The Garden In Your Room
The first one is to bring nature to your room. Whether it has to be a bird or a complete garden that is your choice to make.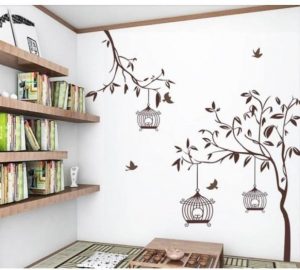 Buy this here.
2. The Black And Whites
These wall stickers either come in complete black or white colour. If you want to add a classic touch, you should surely go for them. They are a perfect choice for walls painted with very light or very dark colours.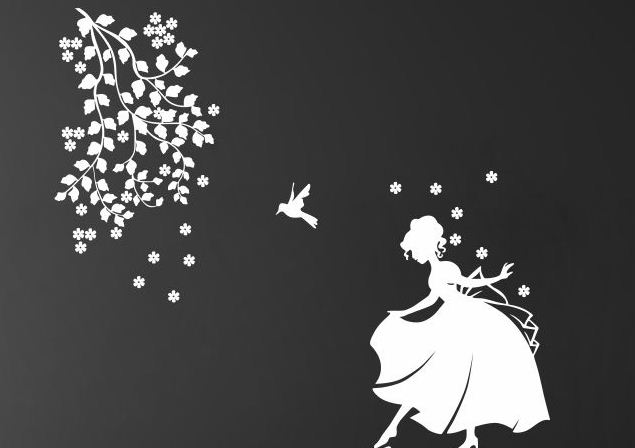 Buy this wall here.
3. Get Your Hobbies On The Wall
You can put stickers of paint brushes, guitars or anything that you love on your walls. It will calm your mind by reminding you about your hobbies.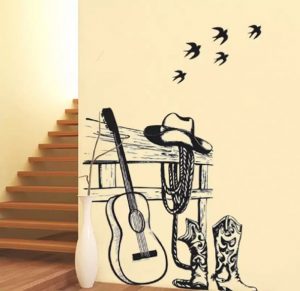 Buy this wall sticker here.
4.  Add Some Cartoons To The Kids Room
Wall stickers are available with all kinds of cartoon characters. Not only the kids will love them but you can also relive your childhood with these.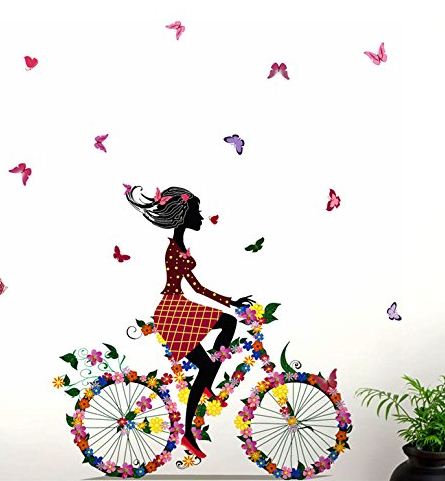 Buy this here.
5.  Create a different place in your house
You can create a different vibe in any corner of your house with these. You can try a 90's look with street lamp stickers or anything else that you love.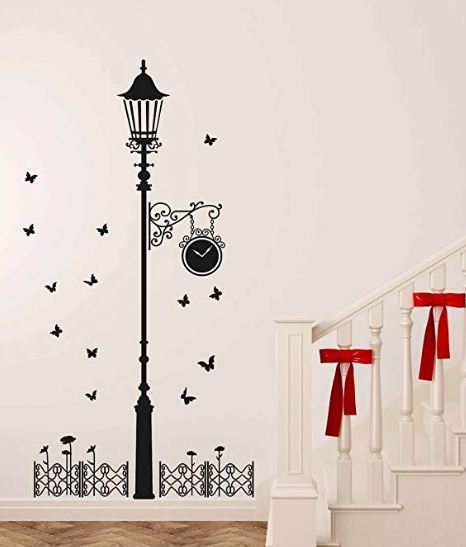 Buy this here.
6. Wall Stickers Showing Various Cultures
If you are into art these stickers are for you. With them, you can give an artistic touch to your room without spending a lot of bucks. You can bring various cultures straight into your rooms with these. From African to Rajasthan, you can find all kinds of cultures to choose from.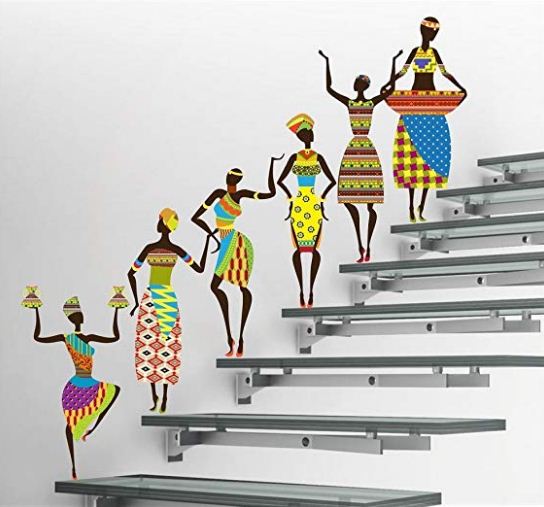 Buy this here.
7. Photo Frames With a different Touch
These wall stickers will take your pictures to another level. They come with space for your photos. The number of spaces given depends on your choice.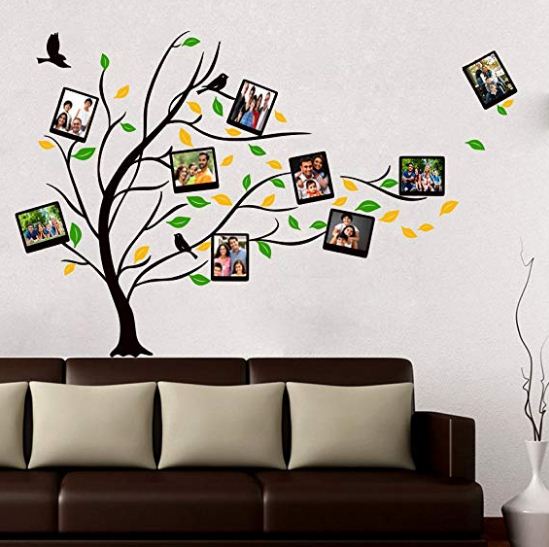 Buy this here.
8. Switch Board Wall Stickers
You will love these for their size and designs. Switchboard stickers are available in all categories from cartoons to artistic. After putting them in place, switching lights off and on won't be so boring. If you are looking for something small yet different these are a must.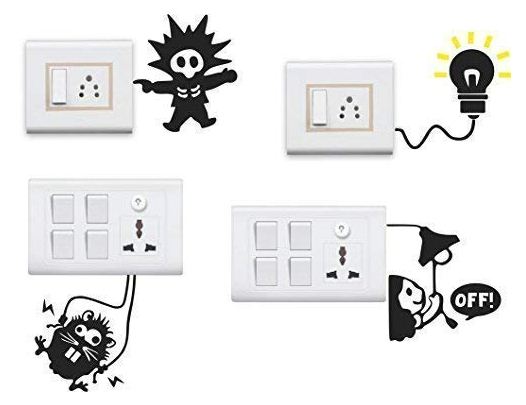 Buy this here.
9. The Metallics
Metallic wall stickers are a perfect choice for walls with dark colors. You can either get a single wall sticker for your wall or a lot of tiny ones like stars or butterflies. These wall stickers are a better alternative to radium stickers.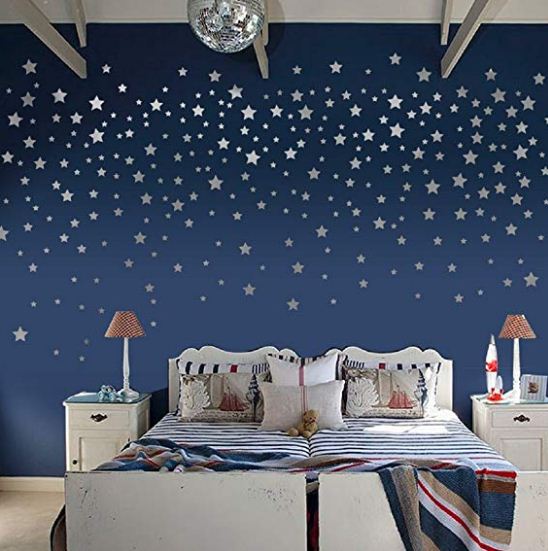 Buy this here.
10. Add Some Quotes To The House
What can be better than painting your walls with what you believe in? Whether it is an inspirational quote or just a slang word that you like, you can just simply find a wall sticker for it and put it out there.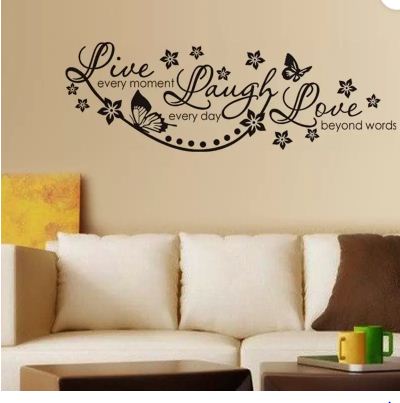 Buy this wall sticker here.
Tagged:
Decor Ideas
home decor
living room decor