Correction! A Carpet/Dhurrie/Rug is NOT SAME!
Yes, we've been saying it wrong all the time, Calling Dhurrie as a rug as thinking it's the other name for Rug or calling Rug a Carpet, assuming that these words are interchangeably used for one similar type of item. We've been saying it wrong all the time.
To make it more clear here is the differentiation between a Carpet, A rug,  a Dhurrie.
1. What's a carpet?
   They are generally machine made, with using wool, jute, nylon and other cloth fabrics.

   They are pasted on the floor, they get attached to the floor, they don't move easily, professional installation is required.

Carpets require a fair amount of cleaning and maintaining.

   One can spot the carpets in airports hotels, hospitals. In many of the colder region homes, you can find carpet installed on the floor,
2. When do you call it a rug?
   To highlight a space or an area rug are placed. They highlight a specific area of the floor.

   They are usually made up of jute, wool, cotton, and other fibers, they are machine made as well as hand knotted.

   The designs of rugs involve many types and texture.

   They last for long and they take time to be made.

   Yes, they are expensive than carpets but easy to maintain, unlike carpets.
What makes it a dhurrie?
   Dhurries are typically made out of jute or cotton only.

   the design is very simple and connected to the tribal aesthetic.

   They are the cheaper ones, Easy to make and maintain, also they consume very less time making.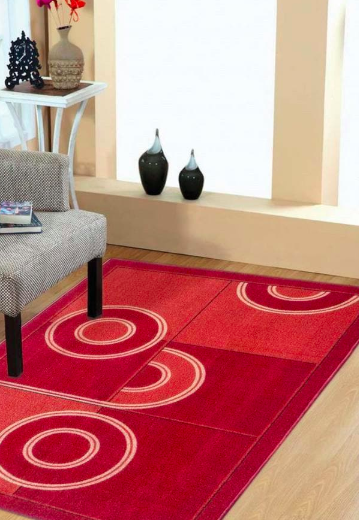 Tagged:
decor tips
home decor