Top 7 Designer Wooden Coasters to Keep the Stain Away
For the ones seeking for cozy and cottage looking living room or home, you require getting the wooden furniture at your place. Wooden décor is easy to maintain and easy to find, so why not create an interior with wooden décor that is charming?
You can Bring in some vintage accents, and you can have a delightful looking living space that features all of your wood home decor creations and ideas. The best part about wooden décor is that if you are handy, you can create your own décor creations.
Start with minimal of wooden décor in your house, the small makes big difference.
We all got quirks and luxuries we love to indulge in, Yet those agate coasters do not always work, emojis does not always light up your kitchen, nor the marble or slate coasters make the table or kitchen look expensive.
The wooden coasters solve all the problems that one might faces. The wooden coasters are beautiful looking, protecting your tables at the same time, adding a lovely table or kitchen décor in your kitchen while keeping your surfaces pretty.
Coasters safeguards your table from scratches and spills, they add an extra décor to your design setting. Here are 7 designer wooden coasters that are available on Amazon & Pepperfry.
Block Brown Sheesham Wood Coasters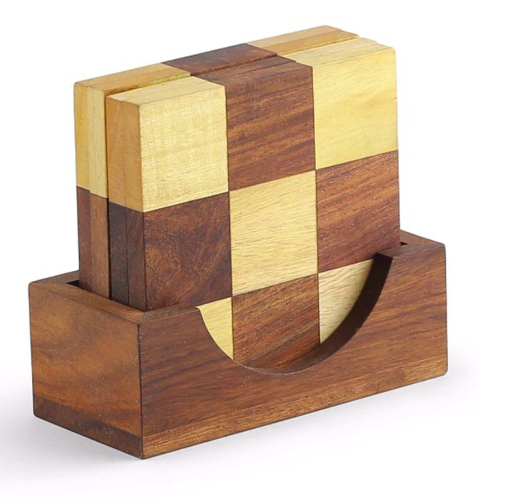 Handmade Wooden Tea Coaster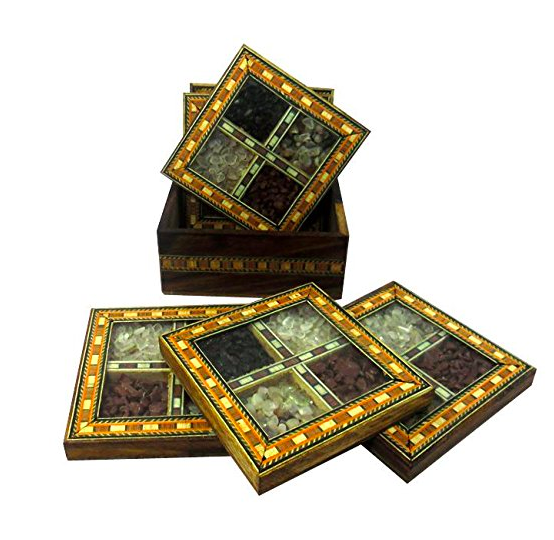 Wooden Round Coaster Set Black Flower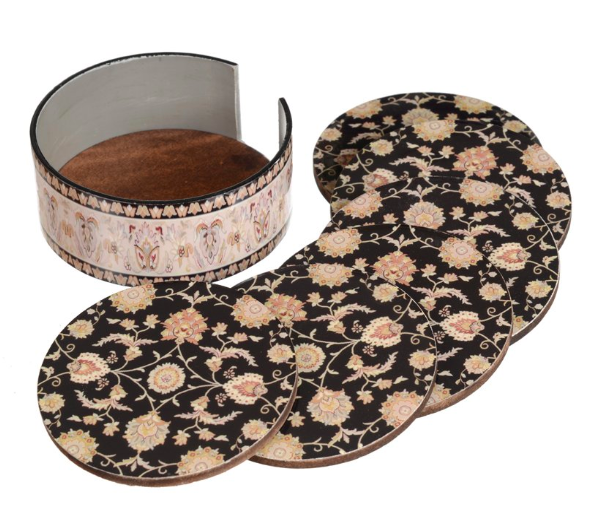 Round Wooden Coasters

Colorful Wooden Hand-painted Coasters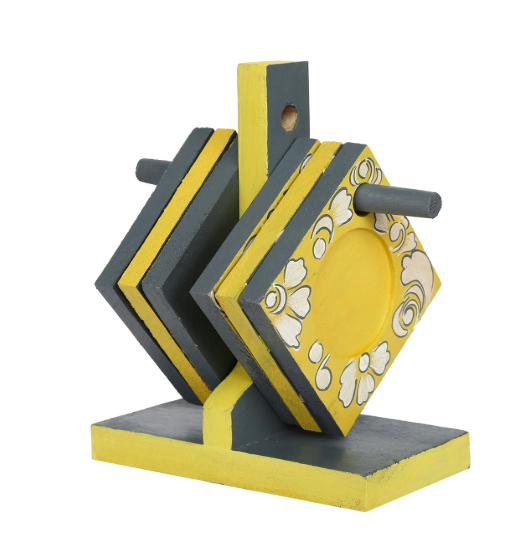 Multicolour Wooden Coasters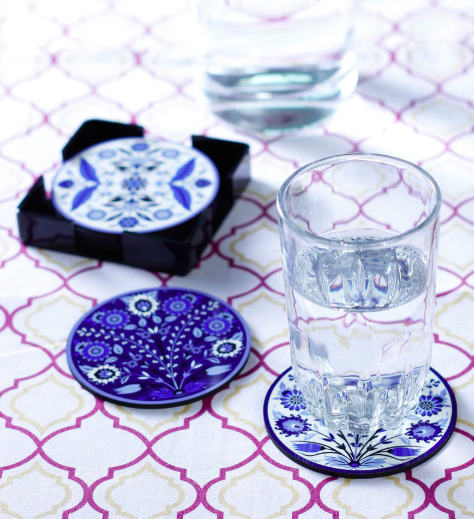 Factory Wooden Coasters with Royal Designs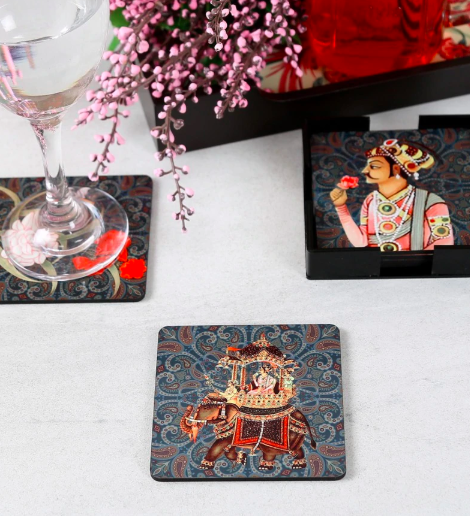 What are you waiting for, it's time to complement your interior decor with an individual coaster or a set.

Tagged:
kitchen decor
Solid Wood
wooden furniture