5 Beautiful Kitchen Organizer Racks
A kitchen is incomplete without storage racks. Consequently, we comprise steel/iron/wooden storage racks in the form of a hanging unit's shelves. But no one can beat the beauty of the wooden Cabinets or Kitchen organizer racks. 
The wooden furniture is known for their long lasting tough duty, so to have one is mandatory. As a result, these wooden cabinets can makeover, your kitchen. 
These kitchen organizer racks let your stuff stored in a tidy manner and act as a piece of auxiliary kitchen furniture. Here are some beautiful Kitchen Organizer racks:
1)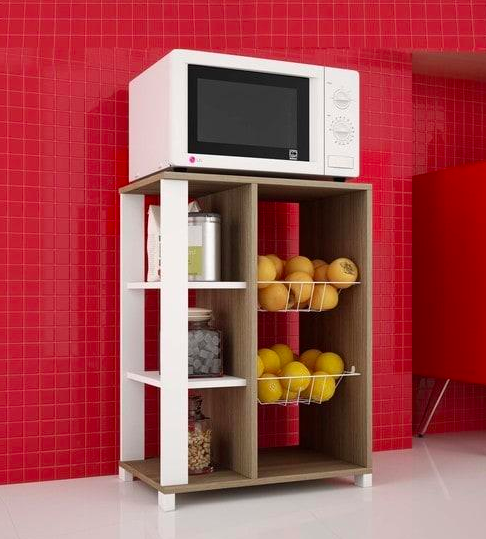 This wooden Kitchen organizer was made with a thought of the modern day needs and requirement.

Day-To-Day needed items can be put into it easily.

A great product if you are looking for a good looking storage unit.

Does not consume much space, your kitchen will not look occupied will rather look organized.

Ideal for Dining rooms
2)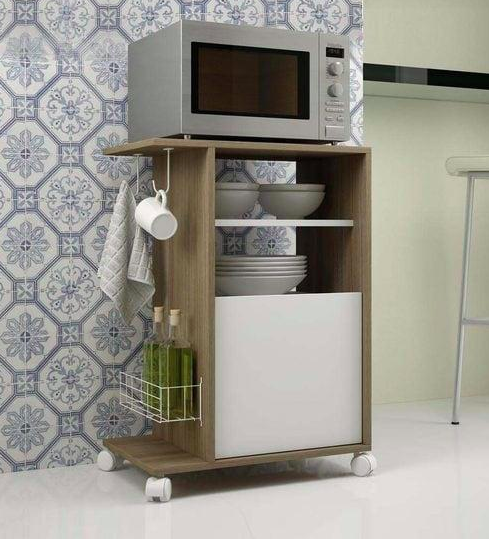 A Kitchen Organiser can organize your kitchen very well,  and you can store your daily required stuff in it. This one comes with the hanger support so you can hang cups, table clothes and use the shelving storage to keep your things organized. the design is really Compact and Sleek.
3)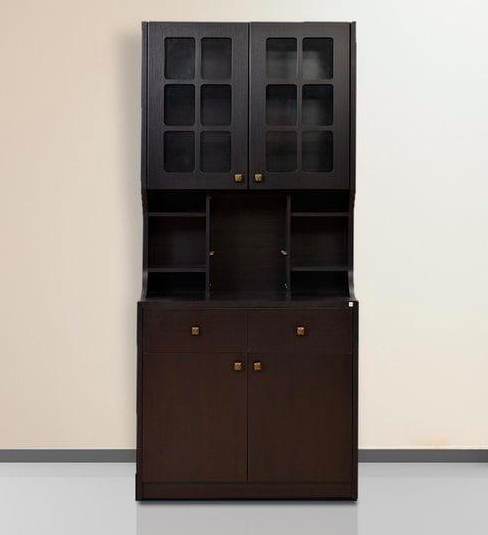 This Kitchen Organiser or cabinet is just like a wardrobe where you can store all your things. A single unit for you to keep all things in one place. The elementary design of this cabinet put up a lot of storage territory for crockery collections, wine glasses or anything you want to store in it; as it has the glass doors. 
Related: Super Hacking Kitchen Storage Ideas for your Home
The cabinet can be placed in the dining area and if you have a little more space in your kitchen you can store it there too.
4)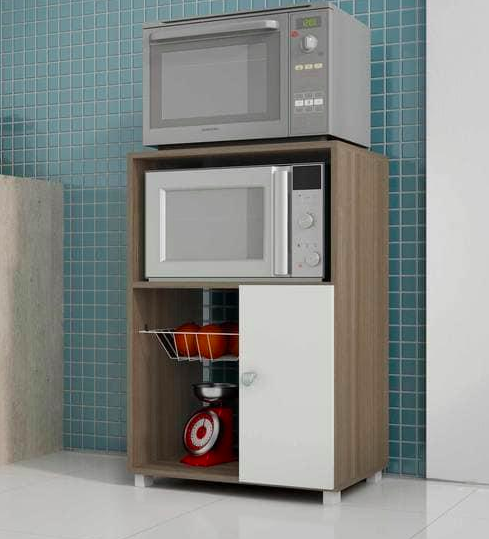 Simple Compact Organiser yet performs decent tasks.  The rack contains a door drawer to store the extra items. This one is ideal for small space kitchen and the design is such you can place it in the dining area or in the living area too.
5)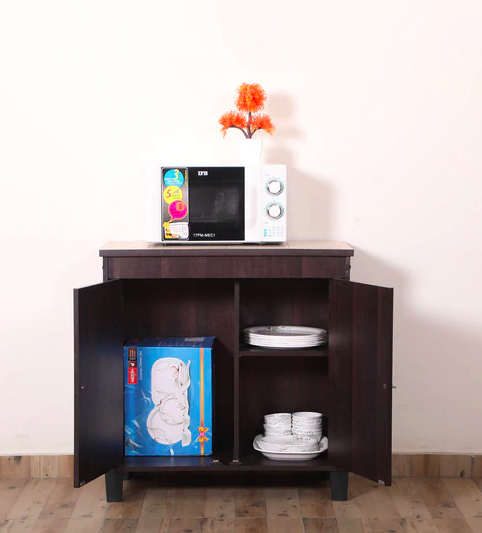 The top of this cabinet can be used to store things or even the oven. This Kitchen organizer is made in a traditional look, just like an old build-up; but we all know that " old is gold".  Its closed body allows you to hide all your stuff in one place. 
Great product for someone who is looking for a simple yet efficient cabinet.
Tagged:
kitchen furniture