Are you a cafe owner? Revamp Your Cafeteria with these furniture ideas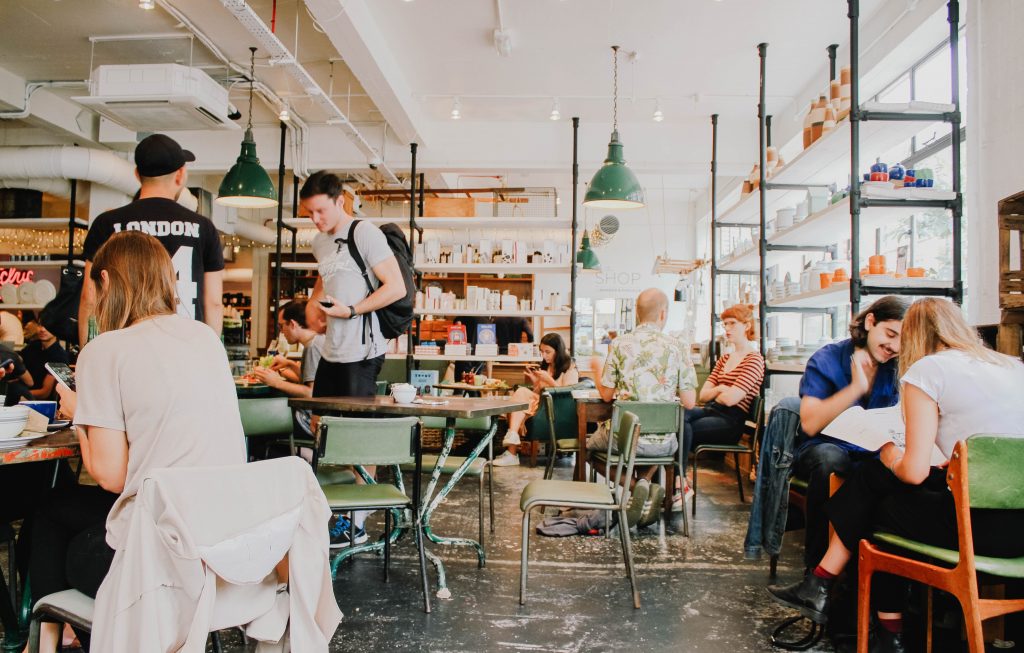 Give Your Cafe A Fresh Look With These Furniture Ideas
Gone are the days when people looked only for good food in a cafe. With the Millennials and Gen z taking over the planet, there is more than just food that needs to be impeccable at your cafe. The interiors and decor matter a lot when attracting new age customers. If you are looking to revamp your cafe to match the demand, we are happy to help!
Let's start with the furniture. Check out these furniture items and ideas to decorate them in your cafe to give it an ultra-modern look.
If you are looking for a cool and casual vibe at your cafe while ensuring more seating area for your customers, then picnic tables can be quite a useful buy for you. They have plenty of seating and unlike chairs, there is always a little space for the extra one after scooching an inch or two. They require low maintenance and are easy to clean. The seats don't get ruined by small spills.
Add a little glam to your cafe with colourful chairs. Whether you have plain white walls or ones with graphic designs on them, colourful chairs look pretty nice with everything. They also add a pumped up vibe to the cafe making it more attractive and lively. You can choose from a lot of different styles with chairs but choosing different colours and mixing them up will surely do the magic for attracting customers.
Cane furniture is quite the trend these days for decorating a cafe. It is cheap, comfortable and gives an organic vibe to the cafe interior. The maintenance for cane furniture can be a bit of a task but it is a sure value for money. Top it up with colourful cushions and rugs and get a whole new look for your cafe! From stools to chairs and even three-seater settees, you can have the whole range at your cafe. Hang a cane swing in the corner and add a few cane hanging lamps too.
To place a bar stool in your cafe, you don't need to own a cafe-bar. There are lots of people who like sitting alone while sipping their favourite beverage. You wouldn't want them to take up the space of five when you can adjust them on comfortable and trendy bar stools. A long counter table and a few bar stools can serve as seating for individuals or groups.
Cafes are less formal and more comfortable. This is one thing that differentiates them from restaurants. While you are creating a casual environment at your cafe, why not add a couple or more colourful bean bags? Or may create a whole table with a set of five bean bags for customers who'd like to be super comfy at your cafe? They look good, don't cost much and can be used for a very long time by refilling them as and when needed.
Got enough ideas? Just like fresh food, your cafe needs a fresh look too. Get revamping!