A step to step guide to create your own perfect Study!
Had a long day at work and still got pending presentations to do? Called in a work-from-home day but can't concentrate? Is your child really skipping to study in the bedroom or is he/she just distracted?
Well, no more excuses!
Home is where the heart is, they say, but home is much more than it. A home is what is supposed to bring you peace and solace after all the day's hustle.
Here are some DIY ideas to make your own study. Let us get started.
Firstly it is important to choose a perfect space for it. If you feel your house is too cluttered to create some extra space don't worry. We got this. 
1. Look for space right beneath your stairs.
Yes, this awkward space can turn into a beautiful small study for you or your child.
2. Or you could even turn that extra closet in your house into a study too. We all have one where all the extra stuff lies, it is time to say goodbye to the extra and hey to the necessary.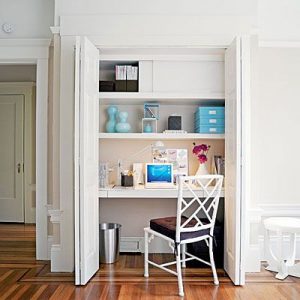 3. Making use of loft bed is another great idea. With this, you don't only use it to its full potential but it could be a mobile study cum bed for your child.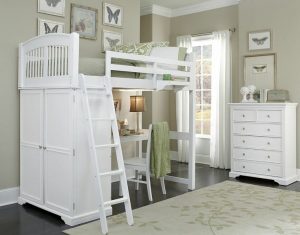 If reusing space is too old-school to feel new, feel free to purchase some beautiful and compact study for your room that could be adjusted anywhere.
So now since you have the physical study space ready, let us make it perfect to concentrate and work around.
In order to create a study space, follow these four steps:
1. Remove all distractions:
Make sure your study area has no gadgets around apart from what you need to work on. Make it a video game free zone. Don't prefer eating or storing food at or near your study. Distraction can also be caused by multiple open tabs on your laptop. It should be no-excess zone; only necessary stuff allowed.
2. Have easy access to everything you need before you start.
Know what you're up to. The purpose should lead to prioritizing your needs and wants to fulfil the same.
Here are a few things you SHOULD always keep handy:
Stationery to write on and from, sticky notes, a water bottle, a paper holder and a bin next to your chair is appreciated.
3. Experiment with lighting.
Lighting sets the mood as we all know. Adequate lighting is important to encourage you to work better. Dim or inadequate lighting leads to dullness and tiredness. So light it up!
4. Adjust your study space to the ideal temperature.
Do not try to be too comfortable is the ideal advice here.
Let us get straight to the decoration part now. More fancy you make your study, more maintenance it may require adding up to your distractions. Quick few things to be done are:
Put on a bulletin board to stick your to-do lists and reminder. Add a few encouraging posters.

Rearrange your pile of books around in a presentable manner.

Put out newspaper or magazine articles you like.

A good small room plant will add up to to the beauty and calmness of the room.

A pen holder keeps it organised and pretty.

Some photographs would be good too.

Invest in a good table lamp to provide you with better lighting and something that'd look good at the corner.

Last but not least, keep a clock to track your progress.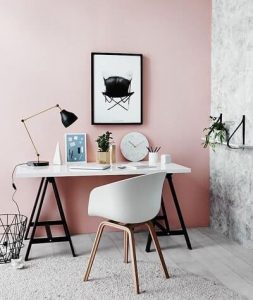 Hope this helps you get moving to create your own beautiful study. Happy studying!
Tagged:
DIY Ideas
home decor
Study decor
study room furniture