7 Storage Furniture to Transform Your House
Becoming organized in a true sense is important as later the hidden mess will be out someday, so it's better to organize and store them smartly. Having storage space in the house is the quick but long life solution or you buy furniture with storage.

There are two types of personalities; One hiding all the mess behind the doors, putting them in the house, in other words keeping them away from the eyesight; the second types of keeping or storing stuff counting every inch and making a functional and fashion storage.
That's how the organization of storage space differs. To be of the second type is good right? Yes!
Replace a small side table with a console table.
Maximize your storage space. Whether it's a place to set a cup of coffee between two accent chairs or used to hold a lamp in the living room, a console table has more room for storage. Yes, it does!
1) Modular Console Table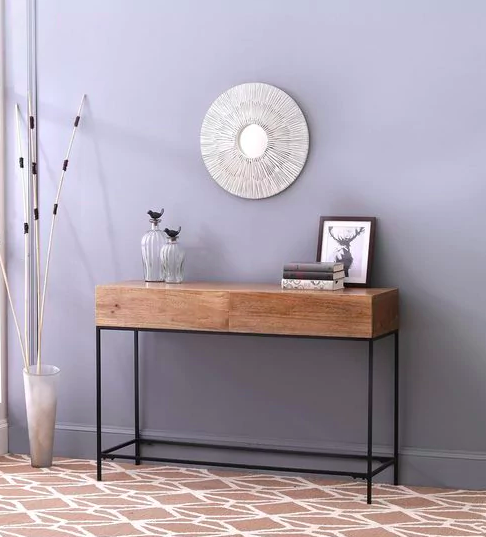 Carpenter Assembly
Primary Material Used is Mango Wood
Ideal for Living Room
MRP Price: 29,660 INR
Offer Price: 14,999 INR
This Modular Console Table in Natural Finish, available on Pepperfry
2) Kirov Console Table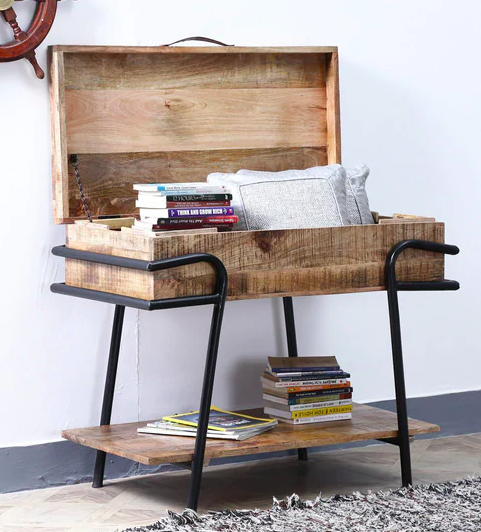 No Assembly Required
Primary Material used is Metal
Ideal for Living Room
MRP Price: 19,899 INR
Offer Price: 14,374 INR
This Kirov Console Table in Rustic Finish is available on Pepperfry
How about storage shelf ?
Store items of varying sizes and heights by adjusting them on the shelves.
3) Morie Book Shelf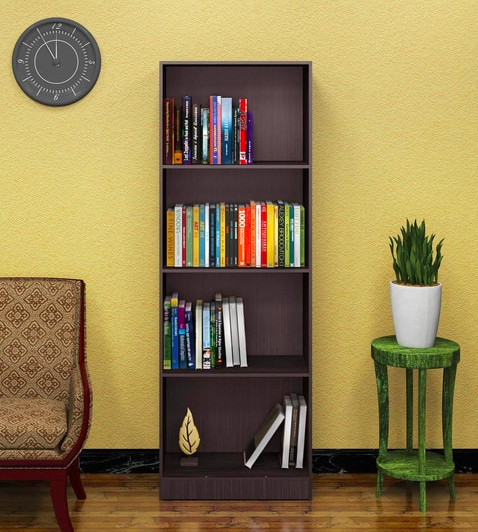 Comes with Carpenter Assembly
Primary Material Used is Engineered Wood
Ideal for Study Room
MRP Price: 6,499 INR
Offer Price: 4,499 INR
This Morie Book Shelf in Light Cappuccino Finish is available on Pepperfry
4) Zig-Zag 5 Tier Wall Shelf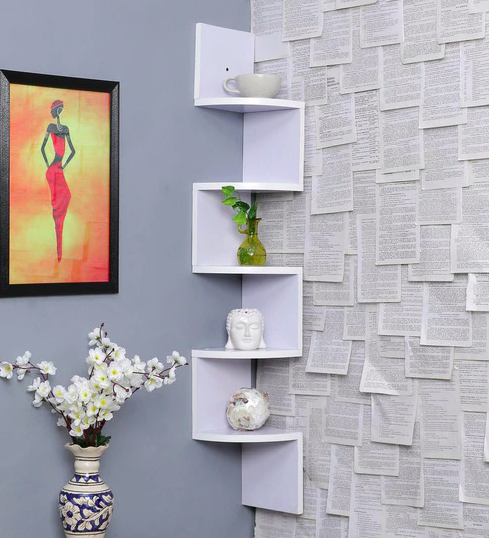 Self Assembly & that too very simple.
Material Used is Engineered Wood
Ideal for All type of Rooms
MRP Price: 3,499 INR
Offer Price: 1,609 INR
This Zig-Zag 5 Tier Wall Shelf in White Finish is available on Pepperfry
Use chest of Drawers
Have you ever consider of Chest of Drawers? No! You must, because they are the lifesaver & space saver. 🙂
5) Acropolis Solid Wood Chest Of Six Drawers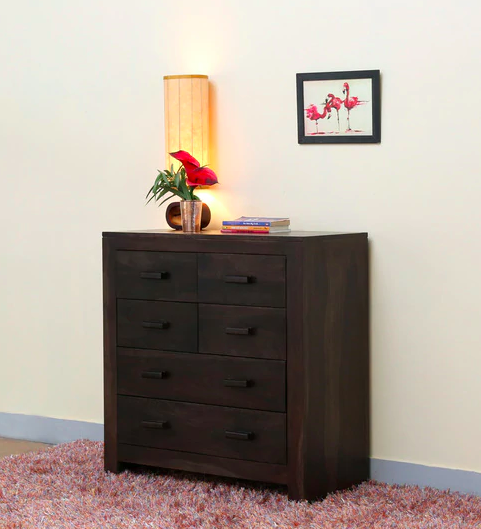 No Assembly Required
Primary Material Used is Sheesham Wood
Ideal for Bedroom
MRP Price: 37,399 INR
Offer Price: 18,124 INR
This Acropolis Solid Wood Chest Of Six Drawers in Warm Chestnut Finish is available on Pepperfry
6) McJose Chest of Four Drawers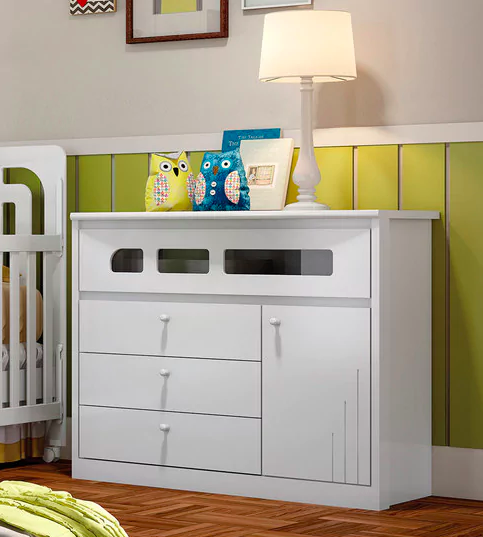 A Little Carpenter Assembly Required.
Primary Material Used is Engineered Wood
Best Fit for Kids Room
MRP Price: 27,600 INR
Offer Price: 18,124 INR
This McJose Chest of Four Drawers in White Finish is available on Pepperfry
Try Cabinets for Storage
Just Like Chest of Drawers, Cabinets are also best for small space house and you can store a lot more in it. Try them! 😀
7) Chikako Two-Door Storage Cabinet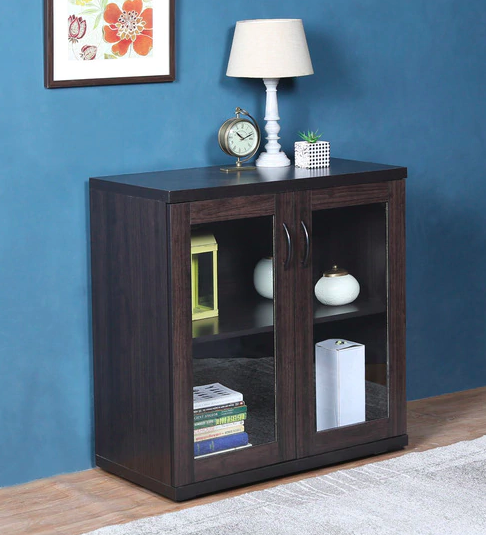 Carpenter Assembly Required
Primary Material Used is Engineered Wood
Best to be used in the Office
MRP Price: 9,897 INR
Offer Price: 5,624 INR
This Chikako Two-Door Storage Cabinet In Wenge Finish is available on Pepperfry
Invest in the furniture those are best for storing and organizing your space. Keep your stuff nicely placed in the Storing cabinets. #HappyShopping

Tagged:
bedroom furniture
kids furniture
living room furniture
wooden furniture