Paintings, Posters or Wall Decals, Which one's for you?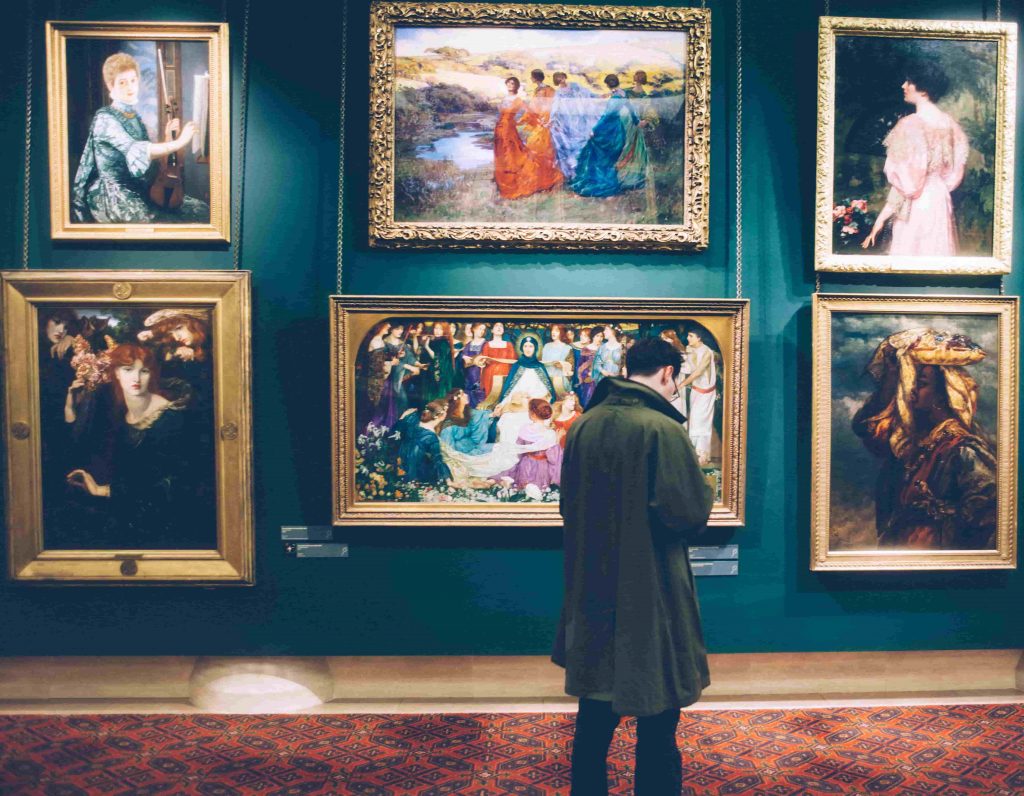 Decoration is an art and for art to show beautifully around your home, you need art. Home is the depiction of a person's personality which is why home decor should be in sync with it to perfectly reflect your choices and ideologies.

Among decorative pieces, those that we put up on our walls are selected quite carefully. You cannot get rid of a few nails, screws or glue easily and how ugly those holes in the walls look. You don't want that, right? Therefore, a careful selection of wall art should be a priority for you while decorating your home.

Let's make this job easier for you. Check out these options for your empty walls and buy only the ones that suit your house and its personality to the fullest.

A cotton canvas painting is a classic. While buying an original from a famous painter can cost a lot, there are other options to browse from online. Luckily, abstract art is something that looks good with all kinds of themes. A cotton canvas abstract painting can lighten up your wall-space while giving a rich organic feel to your room as well.

This one is quite a trend. One painting split into multiple panels, all spaced equally on the wall is what we are talking about. If you've got one huge wall and don't want to clutter it with too many paintings, then these multiple panels will work great for you. They take up a lot of space while not making everything look overdone. They look quite subtle, classy and voluminous.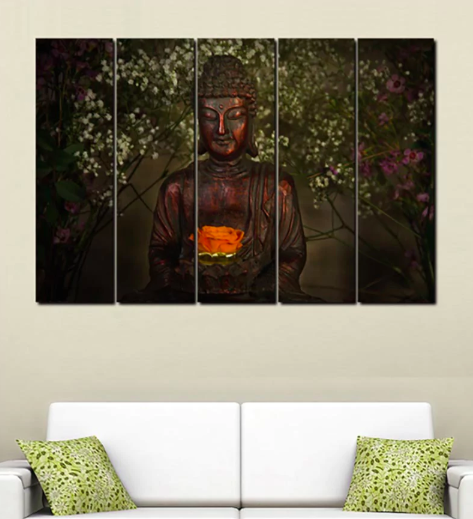 A canvas painting is handmade and a lot of effort goes into preparing one. This makes them a tad more expensive that a digital print. They are also quite difficult to maintain and clean. A digital paper painting is a replica of a canvas painting, only on a smooth finish paper. It is cheaper and easier to maintain.
If you are someone who loves motivational quotes or even legends for that matter, you can get home some framed motivational posters. You won't have to stick a tape on them. When framed they look more appealing, classy and effective. You can even get some sketches or your favourite artists on posters to hang up on the walls.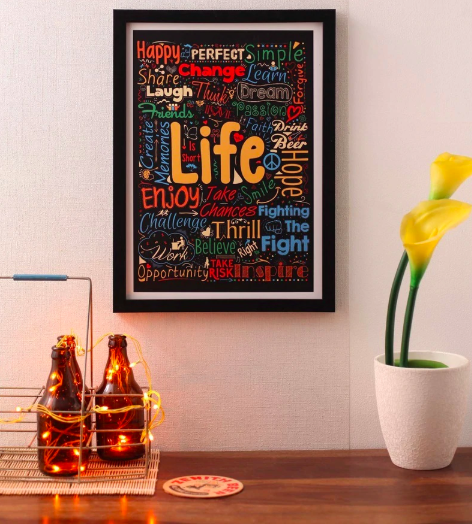 If you've got a small space and not enough room to hang frames and canvases, or if you'd simply like some wall art actually on the wall and not mounted on it, then wall decals are your thing. Wall decals come as peel offs so you can peel their backs off to glue them up on the walls. They are easy to put up and don't leave any ugly holes or marks behind on the wall. They are available in a lot of themes. You can get one that suits you decor the most.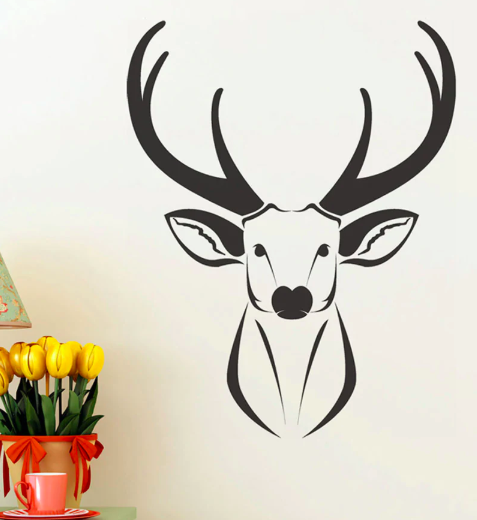 Got all the options and their suitability for you? There's not time to waste now. Get yourself a wall decor of your will.
Subscribe to Blog via Email
Join 11.9K other subscribers
Tagged:
home decor