5 Amazingly Beautiful Hanging Planters on Pepperfry
We all decorate our walls with wall paintings, wall hangings, wall lights, wall shelves to make these simple walls look beautiful, As the main purpose is to make the house look amazingly beautiful.
Plants are lively, they always benefit the mankind and that's proven, The gardens the streets are all made beautiful by adding plants to them, right?
YES!
We have seen people having indoor plants, small plants that are kept on the coffee tables, but why not use them as wall hangings?
The idea is strange but will surely give brilliant results. Correction BEAUTIFUL, adding liveliness to the walls will surely make your house look appealing.
Here are 5 most Beautiful Planter hangings that will add beauty to your walls:-
1. Bamboo holder with Double Bamboo Pots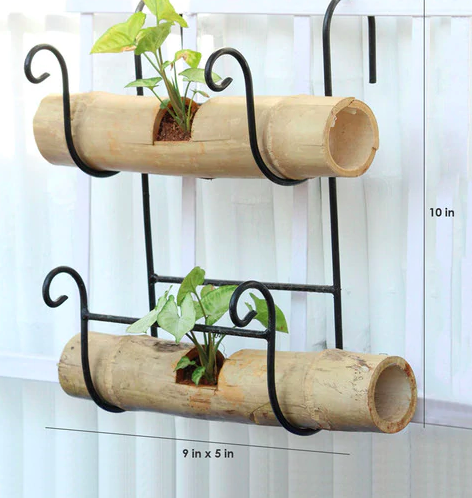 The lucky bamboos now available as a holder, not just holder a pretty wall planter holder.
This will surely make your wall look lively and connected to nature. The pot styling of bamboo is amazing and looks unique.
Click here for more information  
 2. Lantern Black Metal Hanging Planter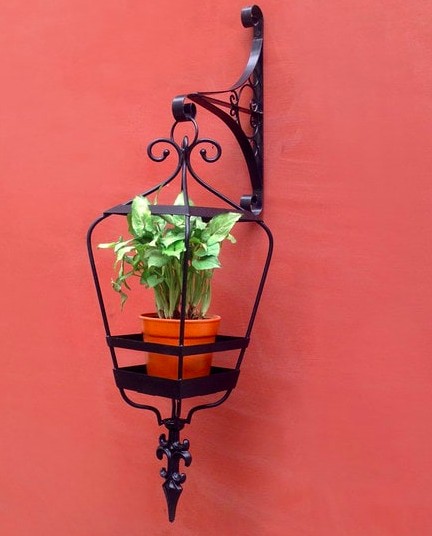 Lanterns not just only hold lights in them, add a twist into the thinking and add plant pot that is pretty cute in this lantern wall hanging, One best thing about the wall hanging is that they look appealing and they add beauty to even the simplest walls.
Click here for more information
3. Metal Wall Planter with Pot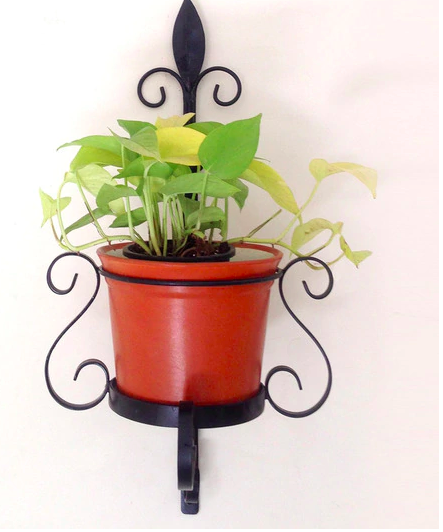 A beautifully crafted wall planter and acts as a wall hanging too,
This will make your plant look pretty as well as the designing of this hanging looks amazing on the wall.
Click here for more information
4. Green-Wood and Metal Wall Planter Pots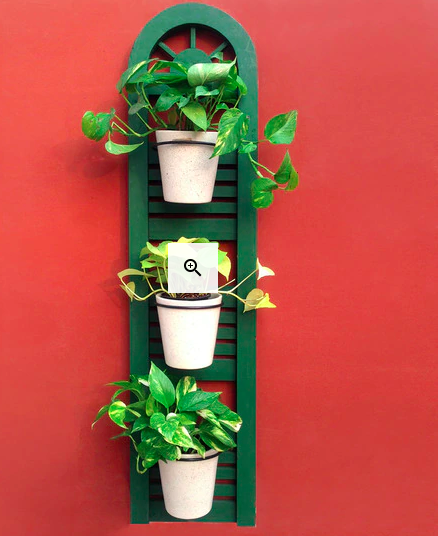 This planter comes with 3 pots which are cute to look at, best for some lovely small plants or even the flowering plants, The money plant will look amazing as that will fall down, the hanging got a decent green color that is pretty good. Will look pretty on any wall and can be placed in any room.
5. Wood Pots Hanging Planter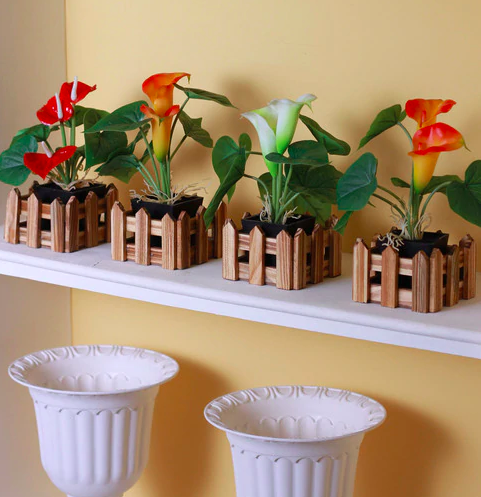 These are the actual cutest thing ever, They can be placed on the hanging or on the normal shelf in your place, you can add lovely small plants in them and they will make those jaw drop!
Click here for more information
These all are available on Pepperfry. So What are you waiting for, order yours today?
HAPPY SHOPPING