5 Best Hacks You Must Try To Have An Organised Bathroom at Home
---
We often wonder how these Hotel rooms have so organized bathrooms. Everything is placed nicely and appropriately. We end by arguing that due to the room service they manage to keep their bathrooms tidy and clean. Having an Organised Bathroom at home? It's no more a myth.
It's only our way of thinking, nothing to do with the room service or hospitality. We do clean our houses and our bathrooms but we are too tired to organize them well. Bathrooms too play a significant role in determining the person personality. And obviously for a healthy clean living, one must take care of the hygiene.
Here are best hacks you must try to have an organised bathroom at home. Try these bathroom organization ideas:
1. If you see products on shelves lying around
Don't let them stay there just like that, arrange them nicely, use a cabinet as per the size of your bathroom. Fold and keep the towels use neutral containers or dispensers for items such as soap.
2. Keep only the Essentials at the Sink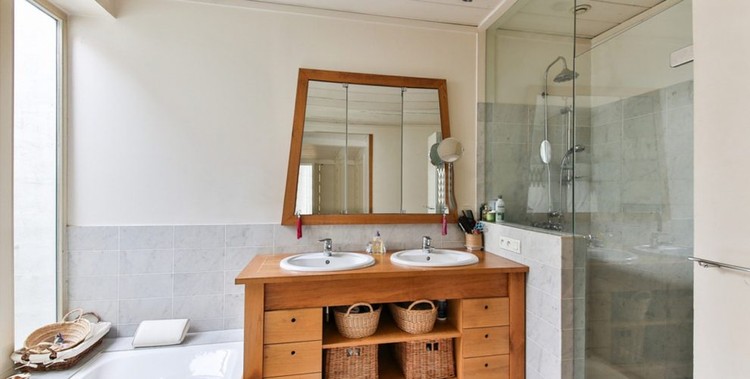 The area around the sink is often splattered with water and stray soap and that looks untidy and unhygienic. You need to wipe it clean on a regular basis( that often many don't like doing, as a result, bathroom remains untidy). Don't complicate this simple task. Soap is all you need by the faucet. A bottle of lotion to moisturize your hands can also be helpful. If you want to have a toothbrush close by, keep it in a handy cup or container so it's not surrounded by soapy residue.
3. Do Invest in Bath Accessories
Your Coordination with your bath accessories is important, and Do purchase essentials Like a soap dispenser, small trash can, toothbrush cup, and soap dish.
Also Read: 5 Awesome Bookshelves That Will Give You Serious Goals
4. Use Small Furniture to Perform Key Tasks
If you love decorating and want to add some special touch you're your bathroom, depending on your space and budget get a decent wooden stool, that will be used in the bathroom, Some small tables.
5. Use Drawer Organizers For Advantage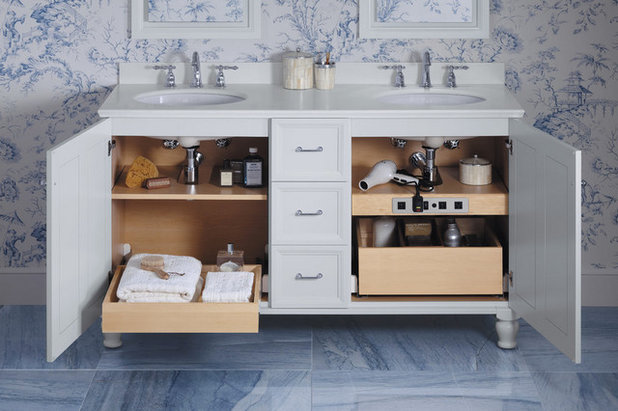 Avoid digging through drawers with the simple addition of drawer organizers. A handy organizer will prevent you from haphazardly emptying drawers in search of that one item you just can't seem to find. Plus, who doesn't love to open a drawer to find everything in its own place?!
You May Like – How To Choose The Most Durable Dining Table Top?