Panchkuian Furniture Market – Buy pocket- friendly furniture in the heart of the capital
Furnishing your house is a great challenge that involves you to dig into your creative corner to look at the trendy furniture and décor items. Furnishing makes you pull out money from your pockets. Though your planning and budget get disturbed when you see high-end flashy furniture. High-end furniture doesn't let you think free and get your dream blurry to get the perfect home for you. 
The hyped and famous stores always make a hole in your pockets, the sofa prices, décor items seem to be very high. This leads to a saddening end of your well-planned furniture dream. But trust us, you don't have to be sad anymore. Head towards this great Panchkuian Furniture market, the local furniture market spread in the heart of the capital. This market was established in the post-independence era.
You can easily get delightful home décor items and furniture at affordable prices. The best part is that this market is large in consisting of a number of shops so you can find each and every item here in this place.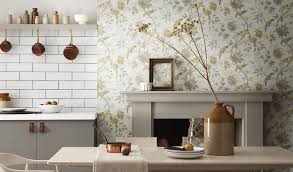 What Can You Get Here?
You can get anything in this market, right from the antique wooden furniture to the chairs, home decor items, furniture items for every nook and corner of your house. That's why Panchkuian road furniture market is called one of the best Furniture markets. The best part is that you can find furniture items and decor items for your house at reasonable pricing. The vendors provide you with home delivery options as well.
How to Reach here?
You can easily reach this market, take  a walk from the Paharganj market or get down from RK Ashram metro station blue line./ You will find the Gole market the beginning of the furniture heaven. 
Here are some Furniture shop  with their address that you should visit
1.Ratan Furniture Store Interior Decorator, Panchkuian Road
Furniture Dealers, Cots & Beds Dealers
Phone: 011 39641156
Address: No. 1/11/1900, Panchkuian Road, Delhi
2.Baba Guru Nanak Enterprise, Panchkuian Road
Furniture Dealers, Steel Furniture Dealers
Phone: 011 39637272
Address: No. 33, RK Ashram Marg, Panchkuian Road, Delhi
3.National Craft, Panchkuian Road
Furniture Dealers, Wardrobe Dealers
Phone: 9971689735
Address: Shop No. LG/5/7, Basement, Main Road, Panchkuian Road, Delhi
4.Indresh Carpenter, Panchkuian Road
Furniture Dealers, Wardrobe Dealers
Phone: 83769 67223
Address: Lg 1, Main Road, Panchkuian Road, Delhi
5.Wadhwa Furniture & Plywood Co. Panchkuian Road
Furniture Dealers, Wooden Furniture Dealers
Phone: 011 41138358
Address: Shop No. 25, Gole Market, Panchkuian Road, Delhi
Interested in refurbished or second-hand furniture? Best second hand furniture market in Delhi