Affordable study tables to make your reading habit more generous.
When we have a particular thing for a specific purpose, it gets easy to follow or stick to that motive. Like when we have a bed in our room, we will find ourselves pushed towards it whenever we feel tired. Same applies to study tables, if we have a study table in our room it will surely propel to increase in reading habits. In busy schedules, people hardly bother to read; they either read on their laptops or Kindle. Even they have to do an assignment they prefer to do it while sitting in their sleeping couch. It certainly affects their efficiency and productivity. Therefore, study tables get more valuable to give a perfect shape to your routine.
Here we are going to talk about affordable study tables which will propel you to read more and to restrict your attention away from mobile phones.


1.Oakwood solid wood compact study cum laptop table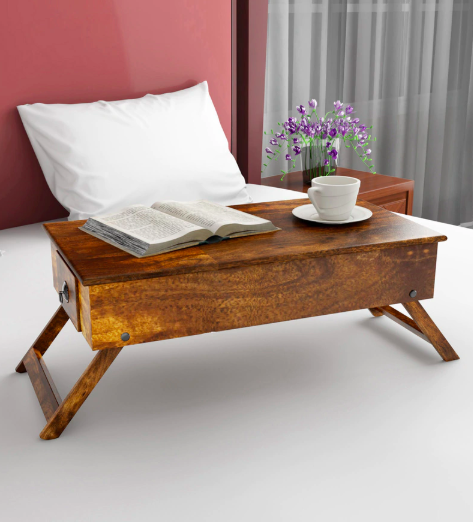 Most of the people prefer to study or work in their bed. Oakwood solid wood compact study cum laptop table can be the perfect choice for these kinds of people. This table comes with a touch of provincial teak. With 10 inch of height, the table has the perfect dimension to work while sitting on the bed. Not only it has enough space to place your essential on top, but also has drawers to put in your important things.
Click here to buy this study table

2. Enkel solid wood wall mounted study & laptop table
Photo by Pepperfry

Photo by Pepperfry
A mounted study and laptop table is a reasonable choice for places which don't have enough space to accommodate another furniture. Study table of a kind makes the room look less occupied and fancy at the same time. It comes with adjustable height as you put it on the wall according to your convenience. It also has shelves to put books and important things.
Click here to buy this study table
3. Hayao study table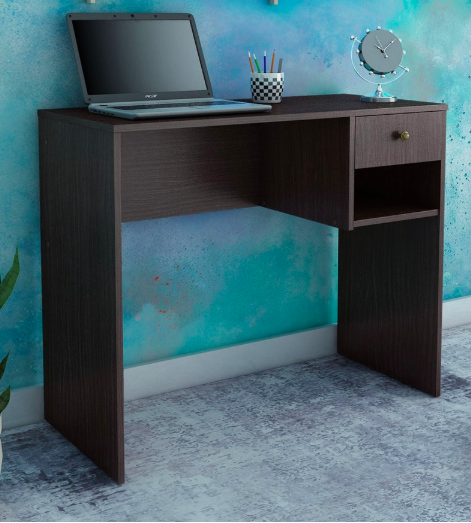 This table comes with a dense finish which makes it look more stylish, attractive and eye-soothing. The height of 29 inches provides an ideal sitting statue. Apart from that, it has two phases and quite lightweight to carry it to other places compared to its contemporaries.
Click here to buy this stylish study table
4. Akira computer table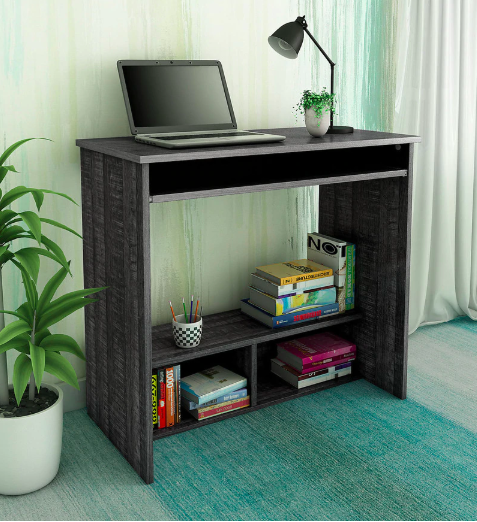 If you are looking for a simple computer table which can sometimes be used as a study table, then Akira computer table is a suitable option for you. It also has open drawers or shelves to occupy books or anything.  Besides that its wenge finish gives it an eloquent look.
Click here to order this computer table for your study room
5. Emica study table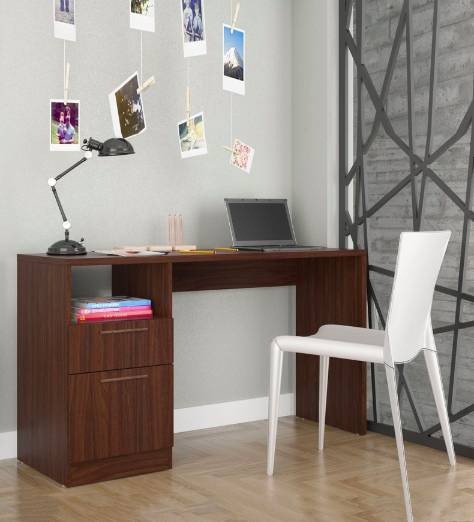 The speciality of this table is that it has more than sufficient space and also have more than one cabinet and drawers. You can use it for study and laptop purpose at the same time. The height of more than 31 inches makes it a suitable alternative for grown adults. It has a touch of nut brown finish to make it a perfect place to study.
Tagged:
Affordable Makeover
study table
table
wooden table