Add Luxury to Your Dining Room
Dinner parties are entertaining in style and there is nothing that signals a luxury dining room! To add luxury in the dining room involves one's knowledge about décor and the selection the dining set.
But alone the dining set cannot fulfill the aim, one needs to look after the room decor and style of the room. As not everybody lives in a luxurious and spacious house of course, but it is possible for anyone to make their own Dining area look amazing with a small touch and a little effort.
In this case, where we need to look after the room décor and style and also finding the luxurious dining set, Here are 10 luxury dining sets available on Pepperfry that will add glamour into your dining room.
1. Solid Wood Handcrafted Six Seater Dining Set
The dining set plays a vital role in adding the luxury of the dining room, As of course, it is the most important element in it.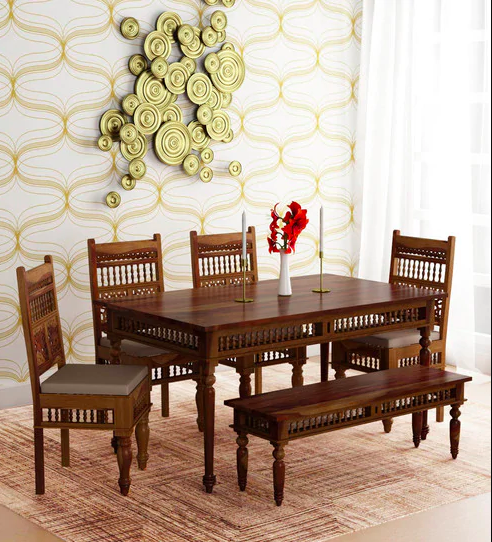 2. Solid Wood Eight Seater Dining Set in Dual Tone
The designing of the dining set, incorporating the elements and details into a dining room will convey a feeling of decency and luxury.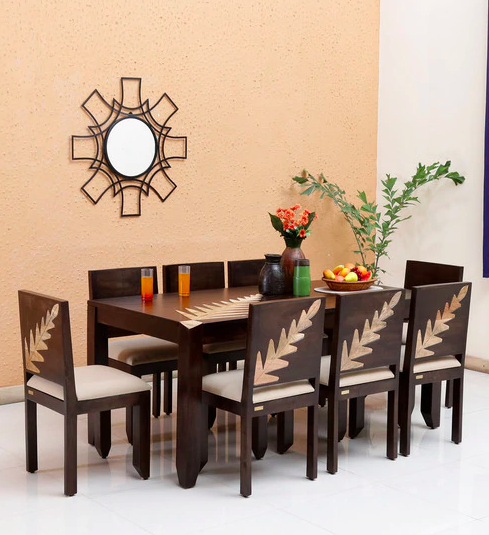 3. Solid Wood Dining Set with Six Chairs
The dining sets come with detailing, elements, curved legs and lines, cushioned seats that itself make them look beautiful and the detailing works as a style statement.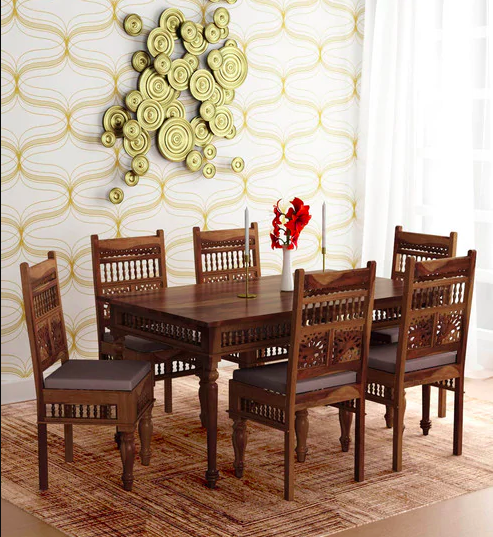 4. Acropolis Solid Wood Eight Seater Dining Set in Provincial Teak Finish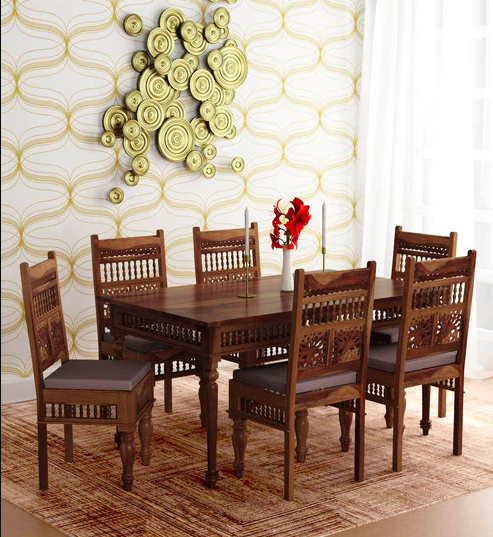 5. Acropolis Solid Wood Eight Seater Dining Set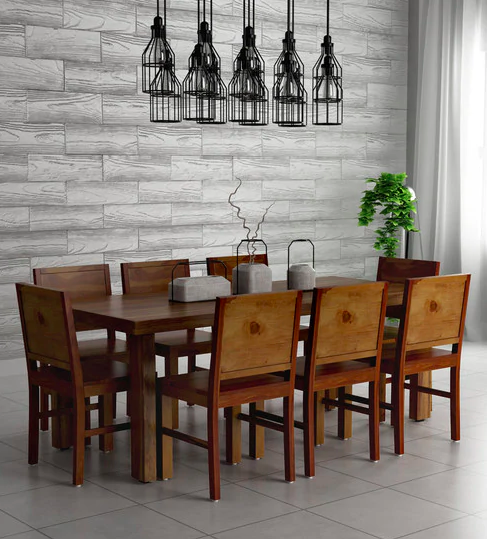 The dining rooms can be made more beautiful by simply just adding a Chandelier or a modern touch by adding the light pendants, Also the scrolls, ornaments on the back of the chair, a side board can be added. This will work in the décor of the Dining room.
6. Four Seater Dining Set made with Sheesham Wood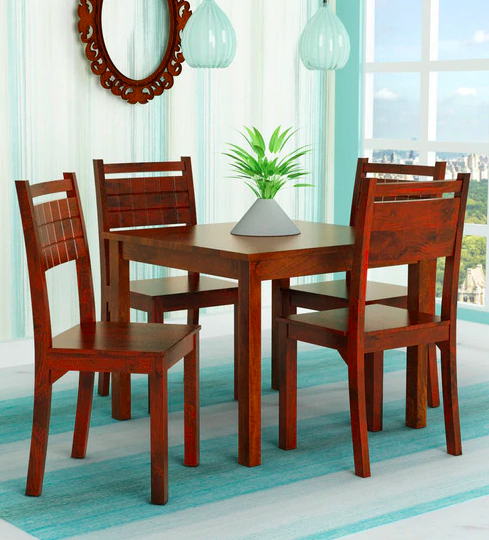 Trelis is the idealist & finest Dining Set for small family's dining room; made with Sheesham wood.
Available on Pepperfry
7. Encore Solid Wood Six Seater Dining Set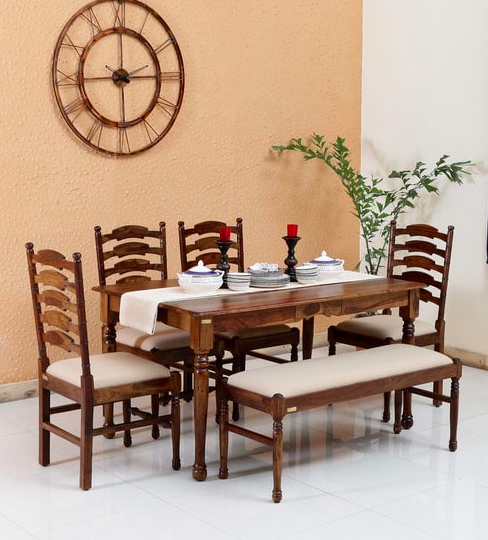 A graceful and refined dining set, with curved legs and motifs to present an elegant appearance into the dining room.
When thinking about the décor do not pressure your head so much simply let the creative juice flow, an elegant vase holding pretty flowers, textured wallpapers, stunning lighting will make the guest cooing in admiration of your dining room and your décor, of course, dining set.