Magical Essential Oils- Top 5 Uses For Your House
Have everything around you going well? All coordinated? From furniture to curtains to bed covers and even the rugs?
How about lifting up the aura of the room naturally? You can add a lot of positivity in your room by just using few drops of the secret magic!
Essential oils are your go to stuff for all of this.
Essential oils are natural extracts that provide many natural health benefits such as improved mood and decreased stress, among others. But aside from its health benefits, they can be used in your home or office too.
Let us now know various uses of these magical oils:
1. ADD FRAGRANCE TO YOUR ROOM:
The air freshener just pumps out a lot of air and sometimes you choke on it? Or are you looking for help to freshen up your bathroom?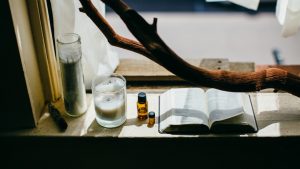 You can use essential oils to keep your home smelling fresh and clean naturally.
You can add some lavender oil to your toilet paper tube. When you put the oil on the inside of the tube, your family and guests will notice the scent when they use it!
Also, consider adding a few drops of oil to your furnace or air conditioning unit's filter. This can help spread a fresh scent around your house as they are being used.
2. USE A DIFFUSER FOR CONTINUOUS FRESHNESS
Essential oil diffusers are machines that disperse oils into the air.
This allows people in the area to enjoy the aromas of the oils and can help them relax at the same time.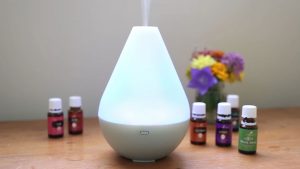 Many people enjoy essential oils by using diffusers in their home or office as the diffuser stays in the room always and helps in diffusing the oils for a longer time. Both kinds of diffusers are available in the market; manual and electronic.
3. SPRAY THE OILS ON HOUSEHOLD ITEMS
Do you have some items in your home that could use freshening?
This could be the mattress you sleep on or even that pair of slippers or night shoes you wear around the house regularly.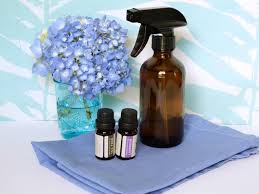 Measure out a cup of water and put it into a sprayer. Add 5-10 drops of an essential oil you enjoy and mix it. You can spray this onto these items to give them a fresh smell for you to enjoy!
4. CLEAN UP THE CUTTING BOARD IN KITCHEN
Do you have a cutting board you use often but that's picked up some ugly stains over the years?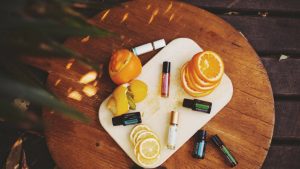 You can use essential oils to help remove these!
What's the secret?
Mix 5-10 drops of lemon essential oil with a half cup of water. You can soak a sponge in this new solution overnight before using it or just use a fresh sponge to apply it.
We recommend soaking the sponge the night before you want to use it for maximum benefit!
5. LET NO BIG BUGS BITE
If you have spiders in your home, office or garage, you can use peppermint oil to help keep them at bay!
Place cotton balls in the corner of your garage or room in a place where spiders go.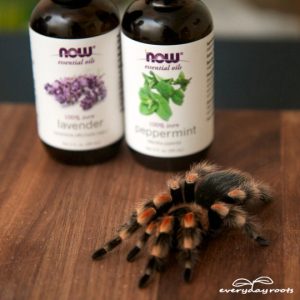 They can help your home cleaner by naturally repelling spiders!
Experiment with different oils and try a new in a few months. Recurring usage of essential oils will improve the aura overtime but make sure you don't addicted at the same time.
Head over to https://jugnionly.com › blog › right-essential-oils-for-right-places-of-your-house to know which essential oil is best for which corner of your house!
Happy Creating Magic!
Tagged:
Decor Ideas
Essential Oils