Wall Bed or Sofa Bed- Which one to pick?
We all want a space that is efficient for us- empty yet fulfilling to our needs. Hence, the hunt for smart furniture starts. One of the most essential pieces of furniture is a bed.
Let us now look at some of the facts of each to make a better choice.
Comfort:
Sofa beds and wall beds offer a comparative advantage: a sleeping surface you can tuck away when not in use.
While they both solve the same purpose, their goals are different. Let us compare the comfort quotations for both.
Comfort is the greatest factor in picking a bed. You may spare space, however, you won't get much rest on the off chance that you pick an elective bed alternative that isn't happy. In general, a wall bed is comfier than a sofa bed, and everything comes down to the bedding.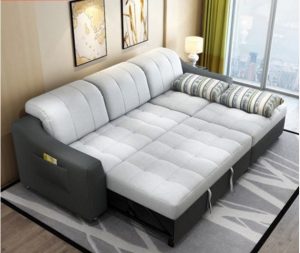 A sofa bed utilizes a thin mattress, usually only about 4 to 5 inches thick. It needs to be flexible enough to fold up into the sofa, so the mattress doesn't generally provide a lot of support. It won't hurt for a night or two, but in the long run, it will get uncomfortable. Regardless of the thick mattresses in sofa beds, the comfort of wall beds can't be achieved.

The metal edges on the sofa beds can be painful too sometimes. Whereas not having the edges might sulk the mattress and cushion.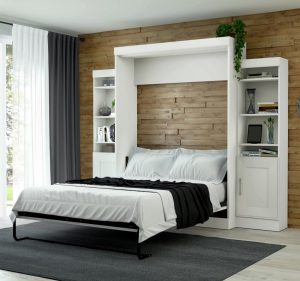 A wall bed uses a sturdy platform to hold the mattress, so it provides one large surface for support rather than individual bars that can cause pressure points. The options of choosing a mattress to suit yourself are greater here. Most wall beds accommodate mattresses as thick as regular bed mattresses, which gives you a lot more cushioning.
In total, a sofa bed is good to be used occasionally. For example, during guest visits. Whereas for proper cushioning, wall beds are more comfortable.
You can know more about wall beds and sofa beds, here: https://jugnionly.com/blog/all-you-need-to-know-about-sofa-bed-&-wall-bed!/(opens in a new tab)
Convenience:
Towards the finish of a difficult day, you simply need to sink into your bed to unwind.
Most space-sparing alternatives expect you to set up your bed before you can do that. When looking at wall beds vs sofa bed, the comfort factor in setting up your bed is an interesting point.
A wall bed is easy to set up when you're prepared for bed. You can basically manoeuvre the bed down into position and bounce directly in. Wall beds are normally a lot simpler to set up and set away than haul out love seats. They don't feel overwhelming when you maneuver them down into position or set them back against the divider. They rely on the bed is intended to let the bed effectively go all over as required, so you needn't bother with a great deal of muscle to prepare your bed or put it away. Wall beds additionally have lashes to hold the bedding set up, which spares you the issue of making your bed each night, and evacuating the bedding before you can put it away in the first part of the day like you would need to do with a sofa bed.
Some wall bed models offer considerably more comfort contingent upon the highlights. For instance, some have racking and work areas that stay level, so you don't need to manage to evacuate them just to change over the bed. Some have incorporated capacity under the couch seats. Incorporated cabinetry and racking likewise includes helpful inherent capacity. With regards to by and large structure, wall beds are plainly exceptionally flexible and helpful. Customary sofa beds, then again, will, in general, remain solitary and not incorporate as consistently with the other stockpiling or space-sparing arrangements you may have in your space.
Space Occupancy Consideration:
Less space-occupying, more needs satisfying is the key.
While a couch bed offers both seating and a spot to rest, it accompanies a noteworthy downside — you can never completely move the sofa bed off the path. It occupies somewhat less room than a normal bed when you're utilizing it as a love seat, yet regardless it takes up a lot of room in your room. On the off chance that you will likely spare however much space as could be expected, the sofa bed isn't the best alternative.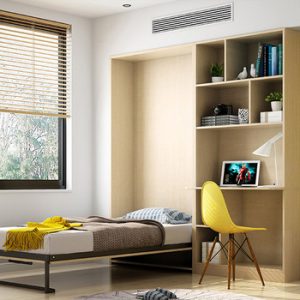 A wall bed can crease totally in a bad spot, leaving the floor space beneath open for any exercises you pick. That capacity to totally open up floor space makes a wall bed a considerably more flexible alternative. The bed vanishes against the divider, so it looks smooth and current. What's more, in the event that you need the seating, you can pick a divider bed with a coordinated couch to get a similar seating you would with a couch, without hardly lifting a finger, accommodation, and solace of a divider bed.
What has the bed more to offer than the bed itself?
Most wall bed models additionally incorporate coordinated capacity, which is a gigantic space-sparing element, particularly in little rooms. Numerous beds include racking over the bed or appended to the bed itself. In the event that you incline toward shrouded stockpiling, decide on a model with implicit cabinetry with ways to hide your things. For a wall bed with an incorporated couch, search for a choice with capacity underneath the couch seats.
The size of the bed also matters!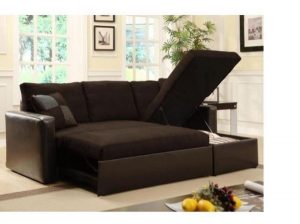 Another space-sparing component that accompanies picking a wall bed is the size assortment. Sofa beds regularly just arrive in a ruler estimate, which constrains your choices. Wall beds are accessible in each size, from a twin size to a ruler estimate, and even lofts. Picking a twin-estimate bed is another approach to spare more space in a room notwithstanding when the bed is collapsed down into a dozing position.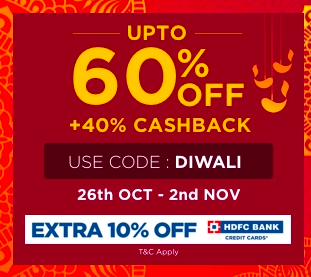 We all want to pick a Space-Saving Bed at the end of the day.
Sofa beds and wall beds have their own advantages and disadvantages which causes you to pick the alternative that is best for your specific circumstance. By and large, a wall bed is the most agreeable alternative, regardless of whether you're purchasing a bed for regular use or a visitor bed for incidental use. Be that as it may, in the event that you need to realize how to locate an agreeable sofa bed, there are a few things to search for.
What makes you more comfortable, is the way to go!
Tagged:
Bedroom Decor
bedroom furniture
Decor Ideas
Sofa Bed