Simplify Your Wardrobe & Be More Productive
Too many options often lead to confusion right?  Imagine you are running late and you need to get ready, you have so many options to wear from your closet, but just think will it be easier to choose the perfect one?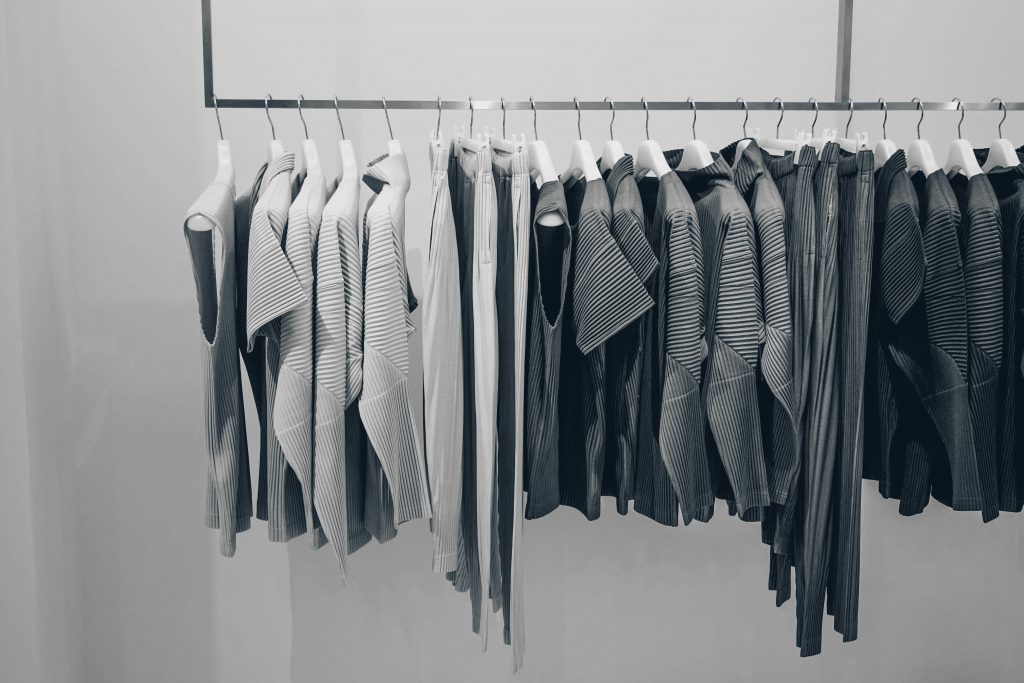 NO,  these too many options often lead to too many decisions, especially when one is indecisive…
It is important to have a simple wardrobe, just simplifying your wardrobe will help you out, time-saving and what not.
Here are 3 major reasons why you need to have a single wardrobe at your home.
#1 

More productivity

Yes a closet full of endless options sounds great but the reality is the less time you spend sifting through racks of clothes, the quicker you can get on with your day. It might sound silly, but decreasing your morning routine by five to 10 minutes can make all the difference. Give it a try!

10 things to remember while buying office furniture
#2 Less Stress
By Simplifying your wardrobe forces you to commit to the items you truly enjoy wearing and ditch the pieces that take up valuable closet space, the ones just consuming the space. Look at it this way: The less you have to decide between, the less you have to stress about!
#3 More Confidence
By Narrowing down your clothes will automatically refine your style, YES, resulting in more confidence in your outfit(The ones you will actually wear) choices and overall appearance.
Here are some single wardrobes that will surely lead you to achieve the 3 benefits of having a simplistic wardrobe.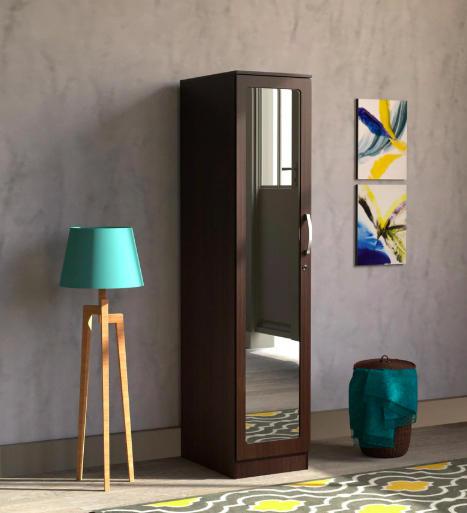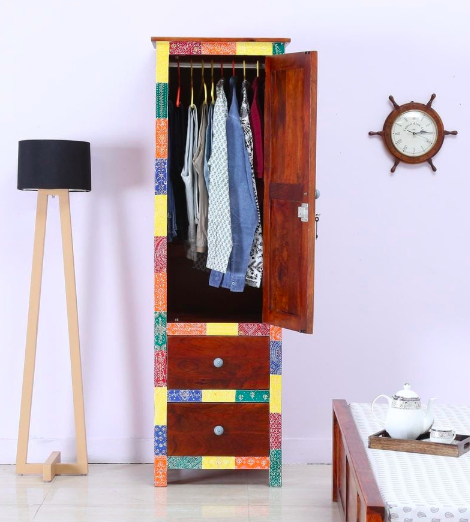 Tagged:
Solid Wood
wardrobe
wooden furniture