Say Hello to these 5 things and Bye-Bye to Dust and Dirt!
In our busy lives, we barely get time to clean each hook and nook of our house. We often fret over the little things that the maid doesn't do and always wish that the room could be kept tidy all the time.
Well, precautions is always better than cure. Let us head towards essentials we all need to maintain that cleanliness and calm that OCD.
1. Rug
A rug is not meant to be kept only outside your bathroom or beneath the centre table in the living room. Small cotton rugs are often multipurpose and can be kept anywhere in the room. Rugs not only help you dust off dirt before you climb into your bed or sofa but they also require less maintenance than the floor.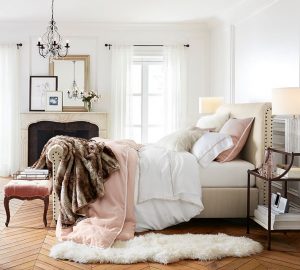 Unlike the floor, you can wash off your cloth rugs once or twice a week.
2. A mini dust-bin
Far to reach the hall or kitchen dustbin? Always have bits of wrappers and paper lying on the floor?
Yes, of course use a dustbin.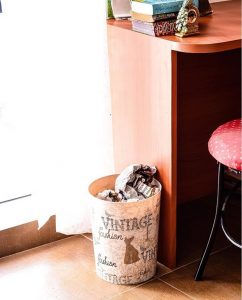 A small compact dustbin can be keep next to the door or any corner of the room. Make sure to maintain separate dustbins for the room and your bathroom. This way not only you'll be able segregate waste but also maintain more cleanliness in both the areas.
3. Glove dusters
Do you always end up cleaning with a discarded cloth or newspaper which mostly leaves marks more than cleaning the surface or the corners of your cleaner mess up more stuff around you? Wait, you're afraid your hand doesn't reach that distant corner of your closet?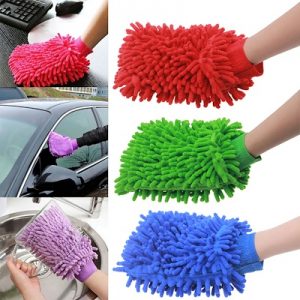 Well, no more. Glove dusters are not only cheap and good quality but super easy to maintain. Just wash them off as soon as you see they are dirtier than what you mean to clean.
4. Laundry Basket
We often don't realize that our used up clothes don't fit in the small washing machine tub and the result is 'THE CHAIR'.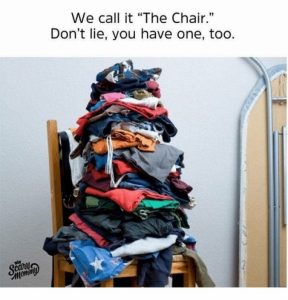 Use a laundry basket to keep outside or even inside the bathroom and store all your clothes in it. The plastic helps to resists water even if kept inside the washroom and repels dirt in the room.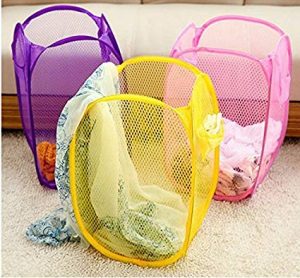 This is an essential to keep your room tidy!
5. Cloth coasters
Cloth coasters do more than getting dirty at your dining table. Depending on the size of the coasters, they can easily be used on the table next to your bed, on the table below the TV and even inside your closet. They help keep off the dust from the surfaces and again are washable, affordable and easy to maintain.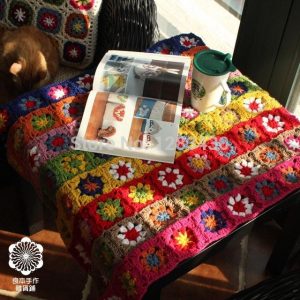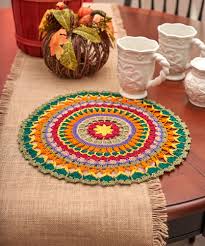 They can even act as an accessory for the room or can act as a mat when you decide to laze around in your bed and eat there.
Hope this helps you cover everything apart from your bed and help you maintain your room tidy and clean. Happy cleaning!
Tagged:
necessary bedroom items
room decor
rugs
under 500