Modernize your living room quickly with these awesome tips!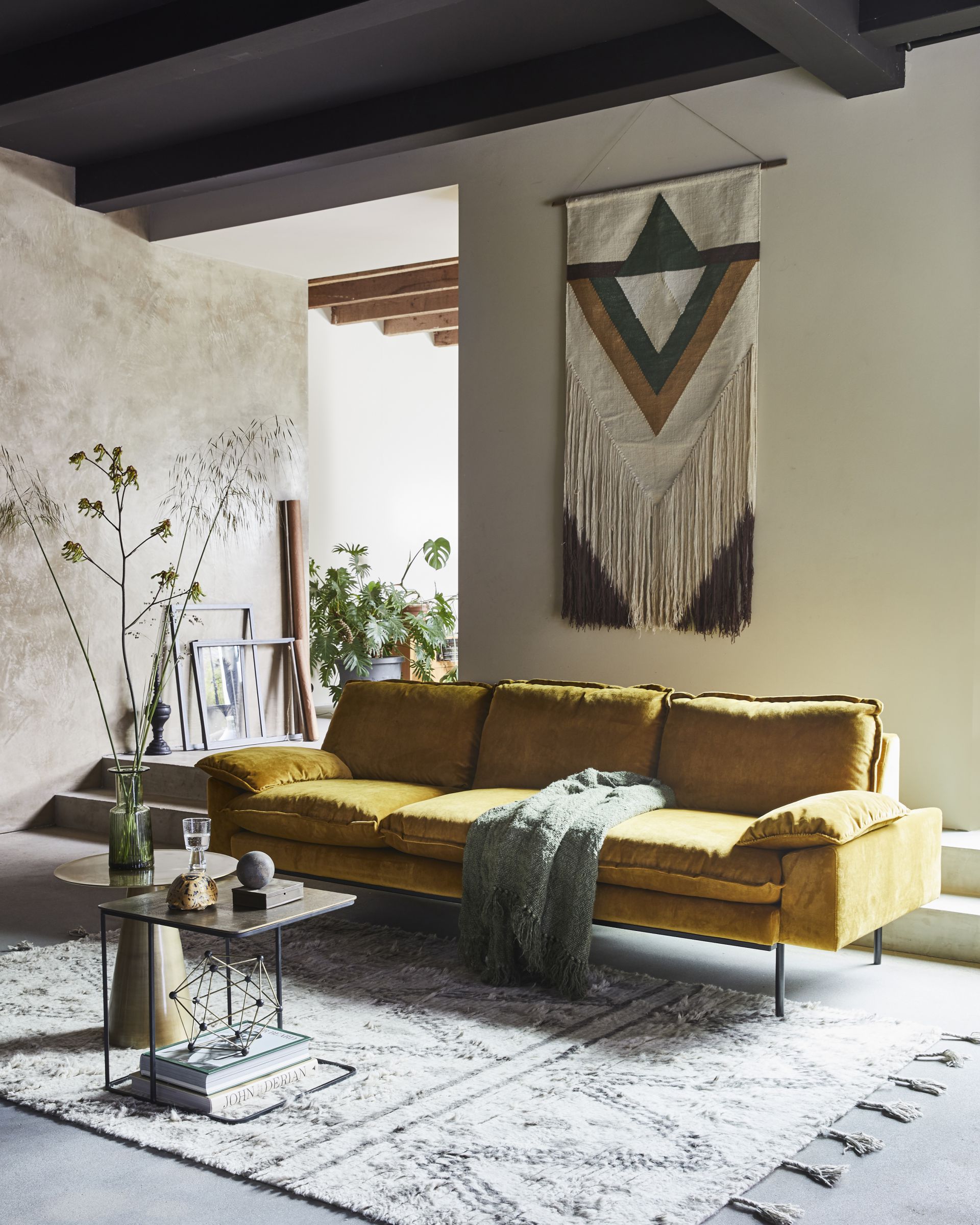 The living room is a multitasker. Guests gather here, a lot of family time is spent here and sometimes even dinners are served. However, after some time everything goes out of fashion but renovating is not always a solution. But there is always a way out, changing the way your living room looks is not always limited to changing the furniture or paint.
You can modernize your living room using a few eye catchy tips. A revamp is a must so that your surroundings do not look dull. Whether you want a last-minute transformation before your guests arrive or want some speedy changes, these few tricks always come handy. And to help you out, here are the tips to help you turn into an interior designer for your house.
1. The Foremost: Update The Cushions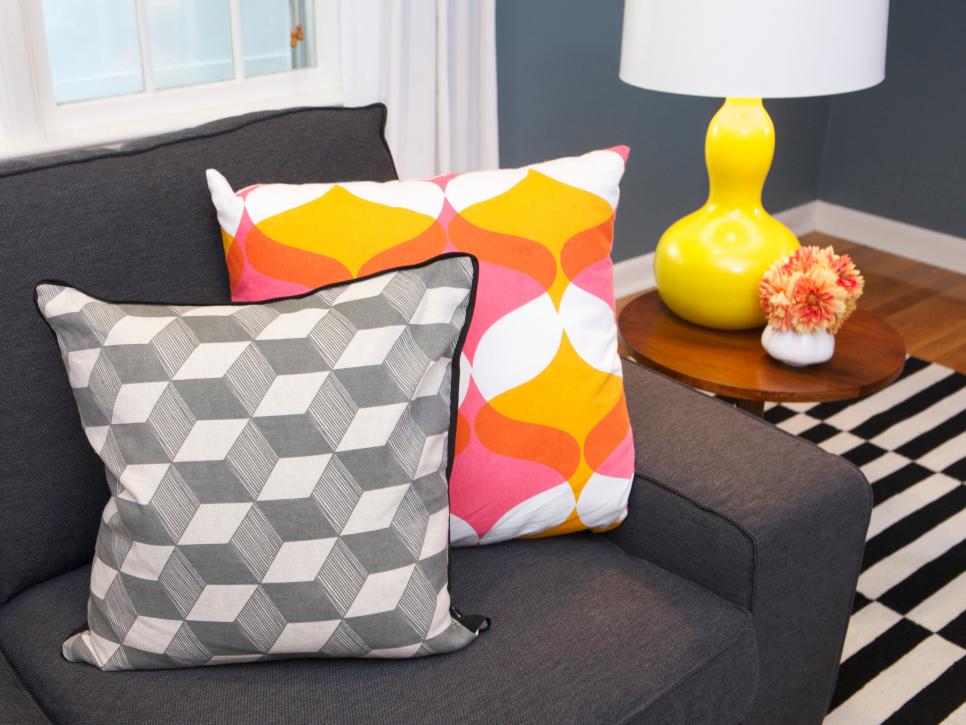 Adding a few colours here and there is enough to give a fresh look. But it is not necessary that this change has to be expensive. The easiest way to do this is to put up some pillows with pop and neon colours. This will add a fresh and vibrant vibe to your room.
2. Add Some Woods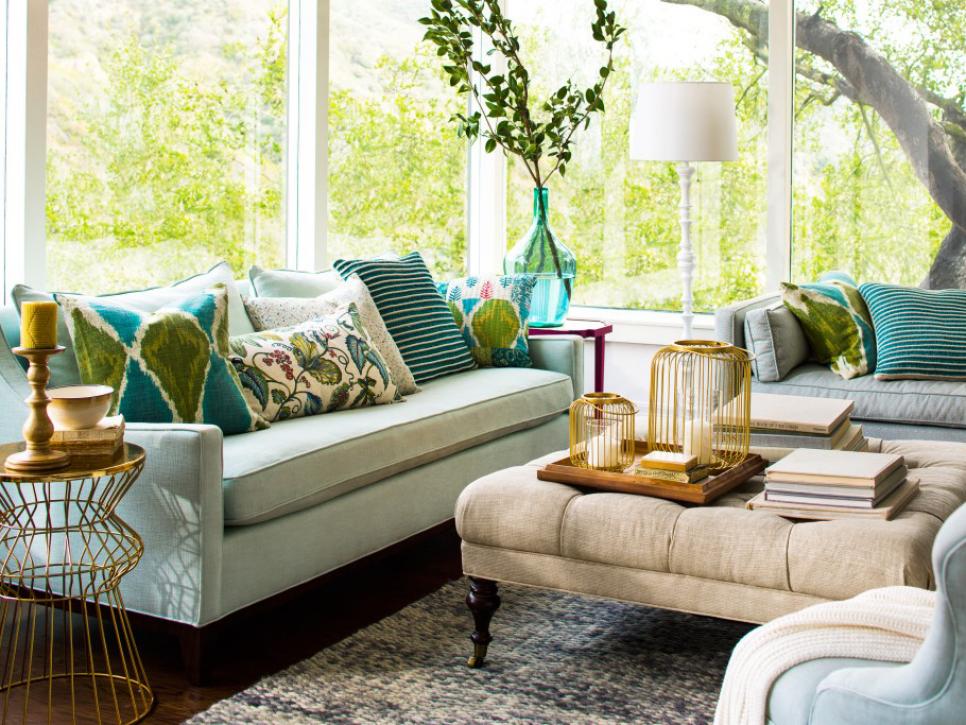 Besides furniture and decor items one of the easiest ways to modernize your living room is by adding some plants. You can put up hanging trees, a number of small plants or just one big plant. Moreover, you can use different types of vases and pots to change the look even better.
3. Give An Ocean Vibe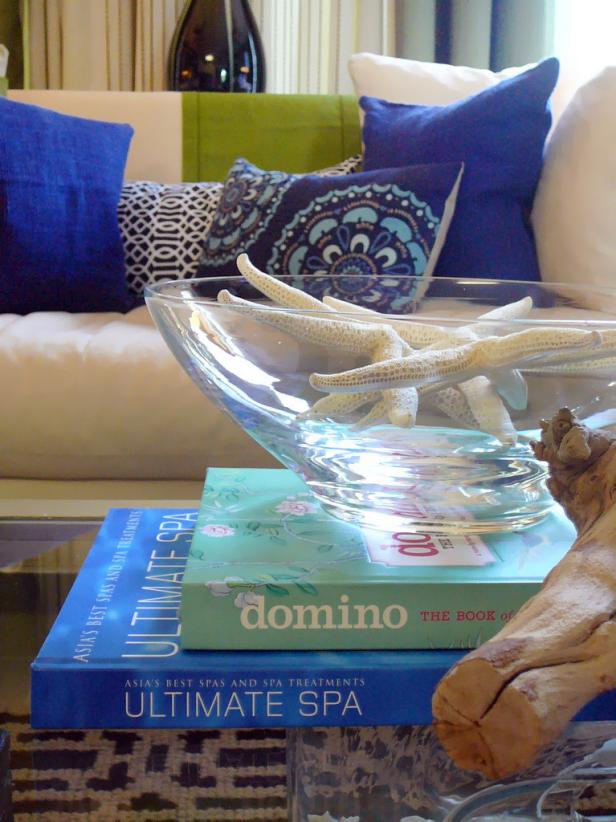 Besides old classic songs, if something that is evergreen, it is sea decor. Be it sea-shells or something else, bringing the beach to your living room will never disappoint you.
4. A great Light With A Low Price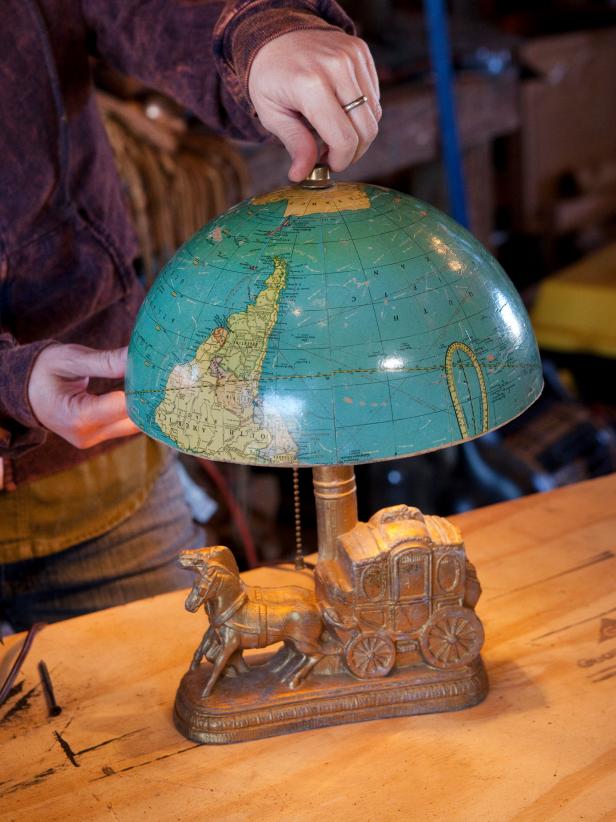 Instead of putting new lights everywhere, just adding a lampshade or single accent light is enough to add a new look.  You can also create DIY lampshades using a simple LED and putting it inside any wired vase.
5. Mirror, Mirror, On the Wall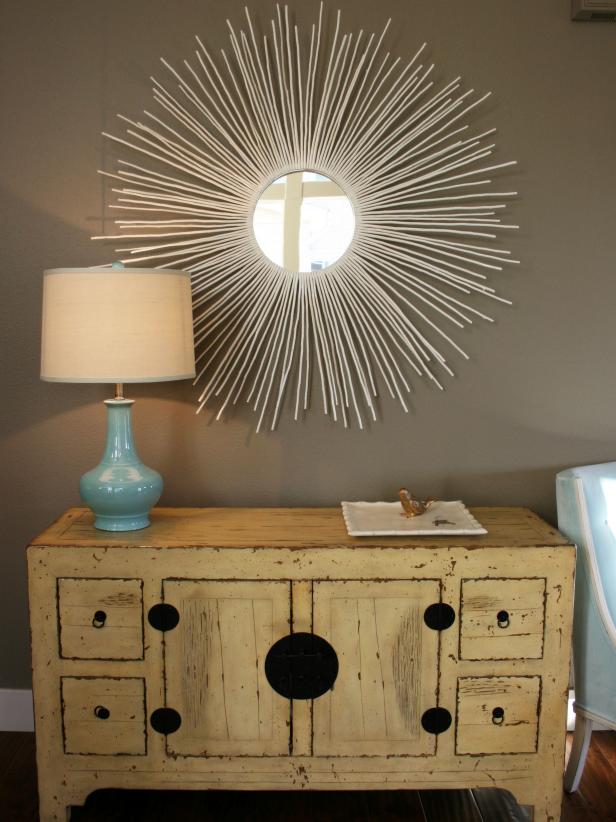 A big round mirror or in any shape always comes handy. Besides a decor item, a mirror will add a designer clinch if you want to modernize your living room.
6. Switch the Positions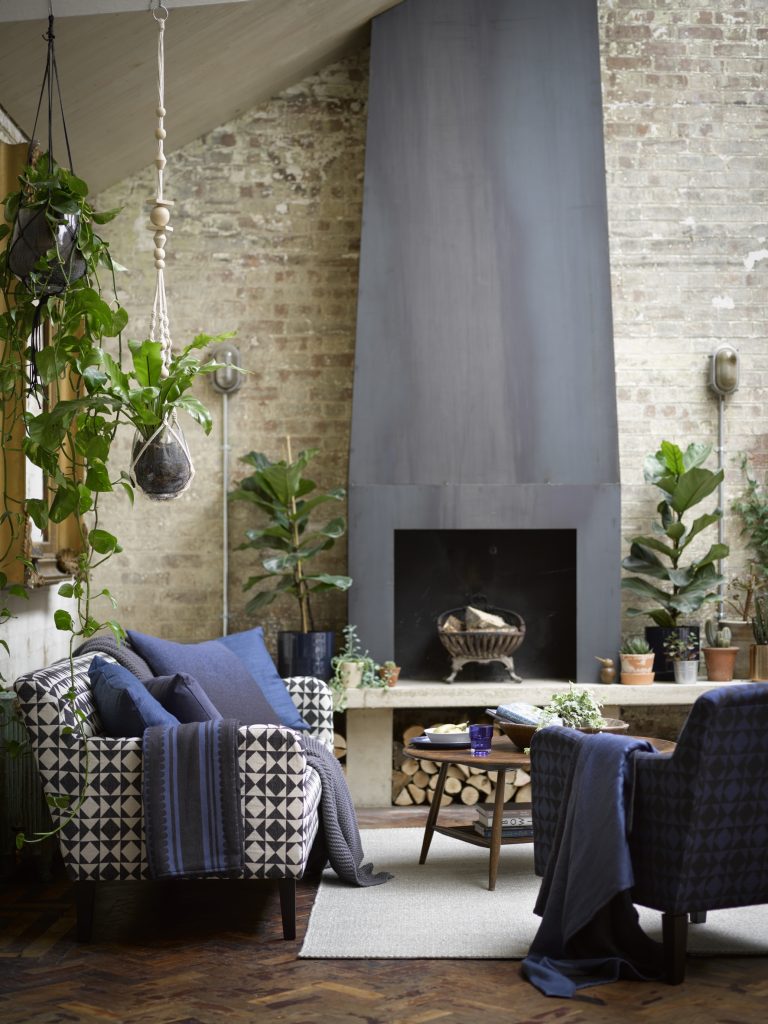 Changing the layout is one of the best ways to modernize your living room. Switching the positions of sofas, tables, and TV will give your room a completely new look and feel.
7. Gift your living room a Gallery Wall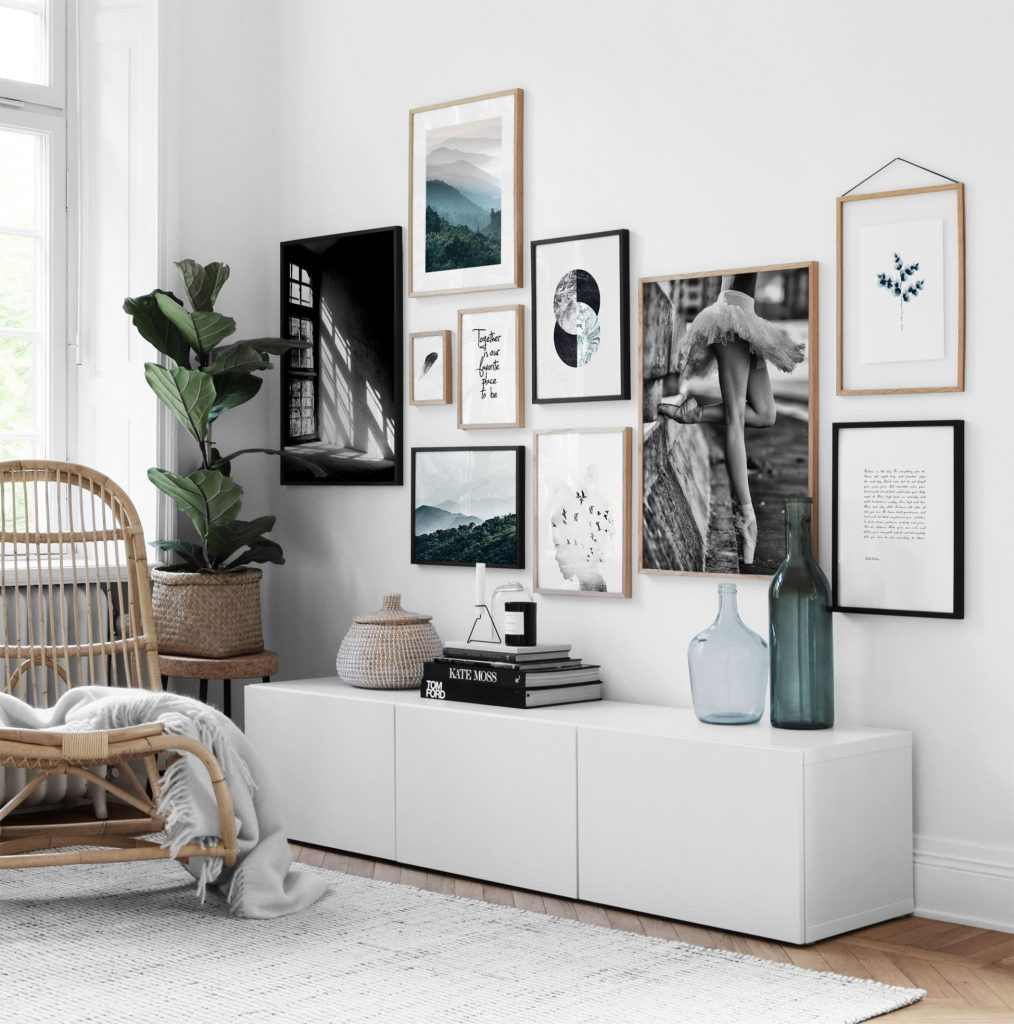 One of the easiest and cheapest reform is adding an art gallery to your room. Get your favourite paintings and quotes printed and framed and decorate an entire wall with such frames.
8. Modernize your living room with Antique Wall Murals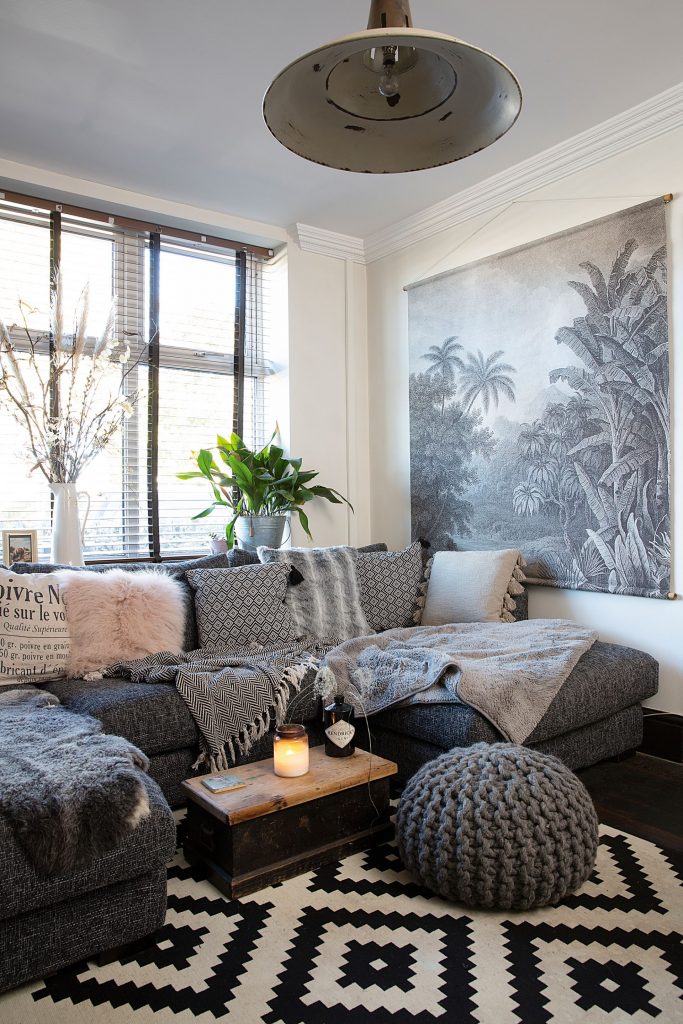 Wall murals were an old fashion but a long time back. Now they are again a trend and easily available at low prices. So, go gift your living room a new mural.
9. A Cheap Rug To Give An Expensive Look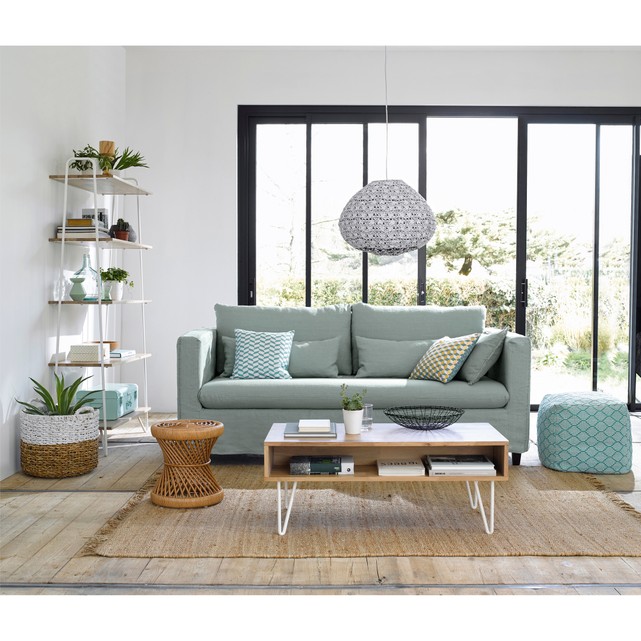 A vibrant and stylish rug is a cheap and affordable alternative to buying furniture and painting walls.
10. Store The Clutter In A Smart Way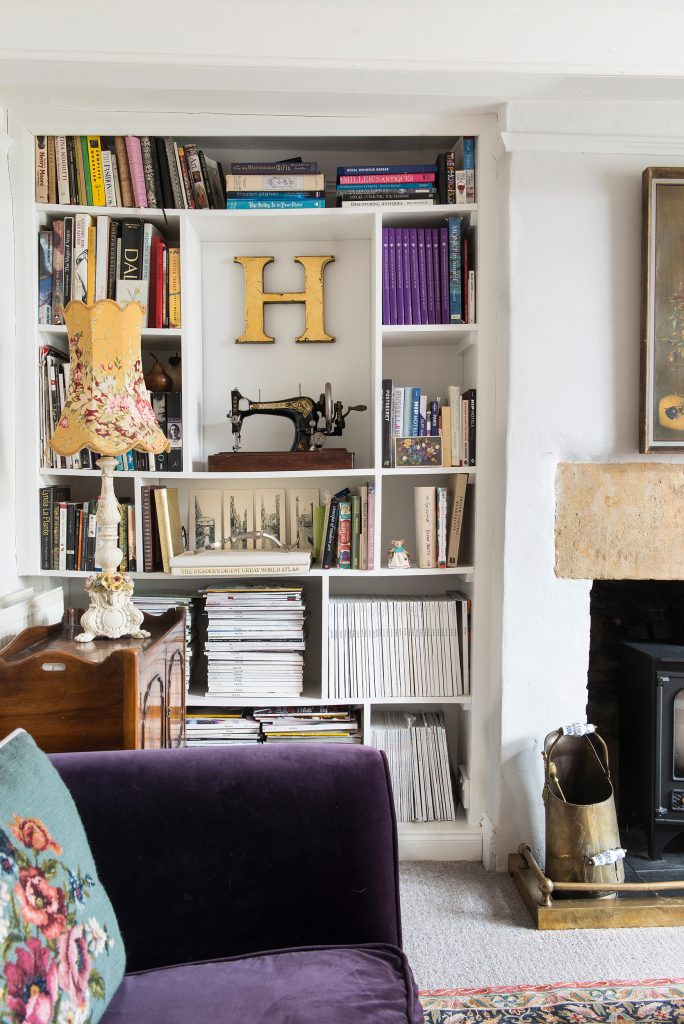 Store all the clutter in glass jars and old boxes and put them up as decorative pieces on the shelves of your living room. It will also help you create extra storage in your house.
Tagged:
Decor Ideas
decor tips