5 awesome tips for furnishing your kid's room this summer
Designing a kid's room can be a tough task. You need to keep in mind their current likes and dislikes and at the same time remember that choices will change as they mature. Moreover, You need to design the room in a way that your kid does not dislike it just after a year or two. However,  designing a stylish room is not always about a large budget. Besides the expense, there has to be proper editing and great ideas. But there are always some common tricks whether you have to deal with a cricket fan or a pre-teen girl obsessed with everything glamorous.  So, here are a few tips to help you furnish a room that your kid does not outgrow easily.
Leave a lot of space
Who does not want their child to grow well? So, it is necessary to keep plenty of space in their room. However, kids of different age groups will have different requirements. Teenagers will need more space to entertain friends and toddlers to play.
The best way to deal with this is to divide the room into two zones: play zone and work zone. In the work zone, keep study tables and cabinets to store books, etc. And in the play zone, you can create space for a lot of toys or a gaming area according to the age of your child.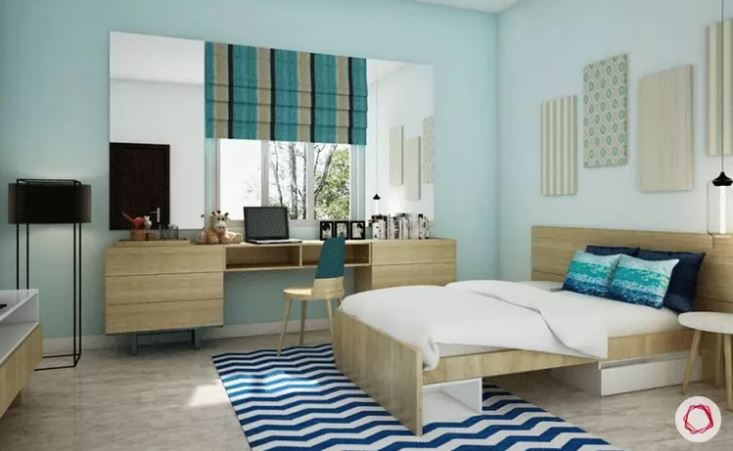 Install a lot of storage furniture
Kids need a lot of storage space whether to store books, toys or video games. You can use creative cabinets with colors that your child likes. Furthermore, try installing a lot of bright and cheerful baskets. You can also go for beds with shelves, to store books or games.
One tip to deal with storage is to install open shelves. You can keep decorative items on them, to keep them out of reach of your child or use them for storing books, pen holders and other useful things in case of teenagers. Open shelves are something that will always be useful, however mature your child gets.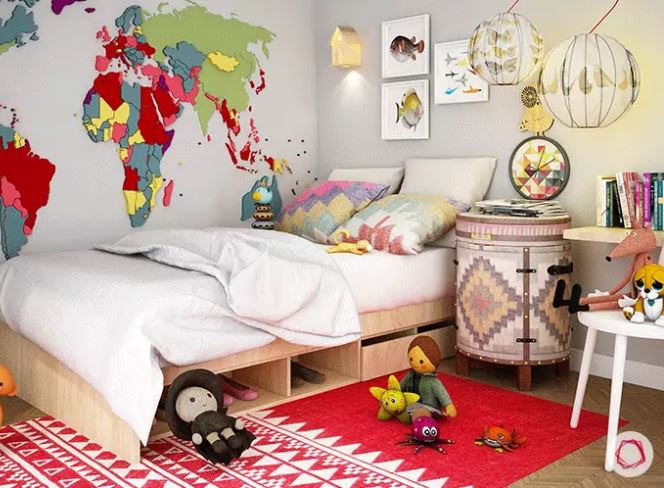 Keep the height less
Installing cabinets of different sizes and heights for children of different age groups may be difficult. What you can do is install closets, cabinets or shelves that are less in height but longer in length. As teenagers can bend a little to keep their things but a seven-year-old will find it difficult to keep things in place at height.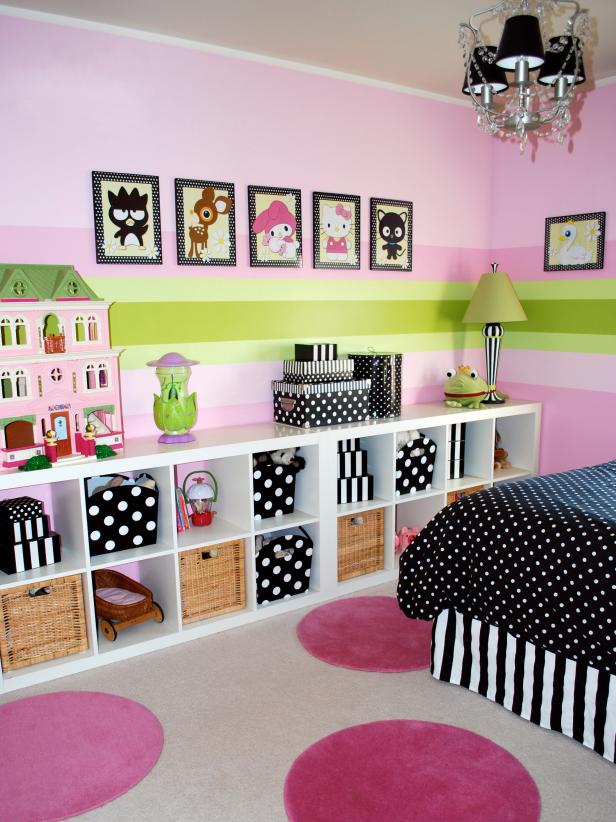 Install something fun
Go for graphics such as guitars, cartoon characters or stars, and planets, whatever your child likes. But do not get them painted, instead use wall stickers as they can be changed with time, are cost effective and are available in a wide variety.  When it comes to color, try using bright fun colors. Use colorful rugs, linen, and colors that are pleasing to the eyes.
Tip: When it comes to painting the room try using colors that are good for summers. Colors such as blue or green may work. Because colors that work for summers can also go in winters, but those good for winters may be a problem in summers.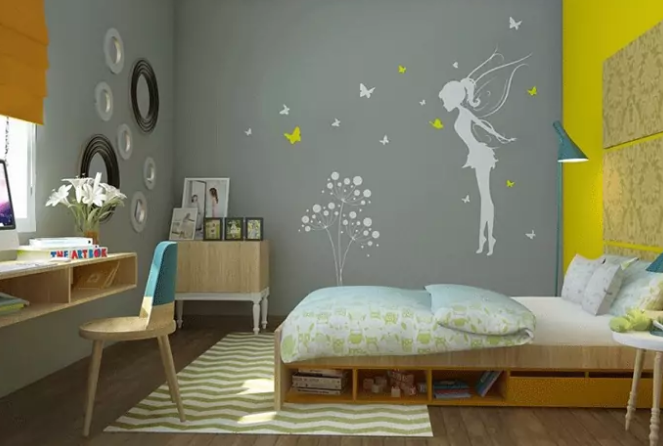 Make way for upgrades
The most important point is that however hard you try but you will have to make upgrades as your kid's choices change. The best way to deal with this is to go for furniture and decor items that can be changed easily. Leave plenty of space to move in closets or install gaming zones with time. You can use their handprints or paintings drawn by them and get them framed as a piece of decor, as it will never go out of fashion.