10 Perfect Theme Based Beds For Your Little One
From toddlers to preschoolers to children a year or two away from their teenage, kids fantasise about their favorite cartoon character, animal or even becoming someone important like a policeman. To give wings to their dreams and fantasies, their surrounding should be as fulfilling as their desire to be like Cinderella or Spiderman. This is where themed beds come in. A few decades ago, theme-based beds had to be created by the parents themselves by showcasing their creativity. Times are much easier now and so is finding a theme based bed for your child.
Here are a few options you can explore from to create just the right setting for your little one.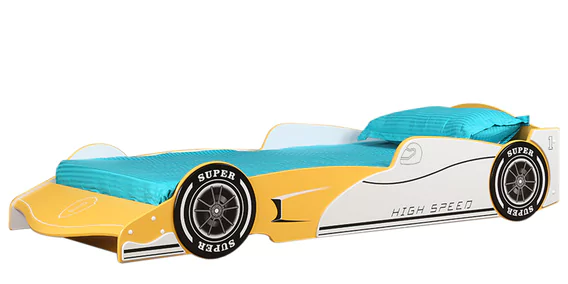 Does your child like high-speed racing games? If yes, then this racing car bed will fill the heart of your child with delight! Kids who love watching F1 car racing on Tv will love this amazing bed, sleeping on which might win races for them in their dream! Click here for more details ⇒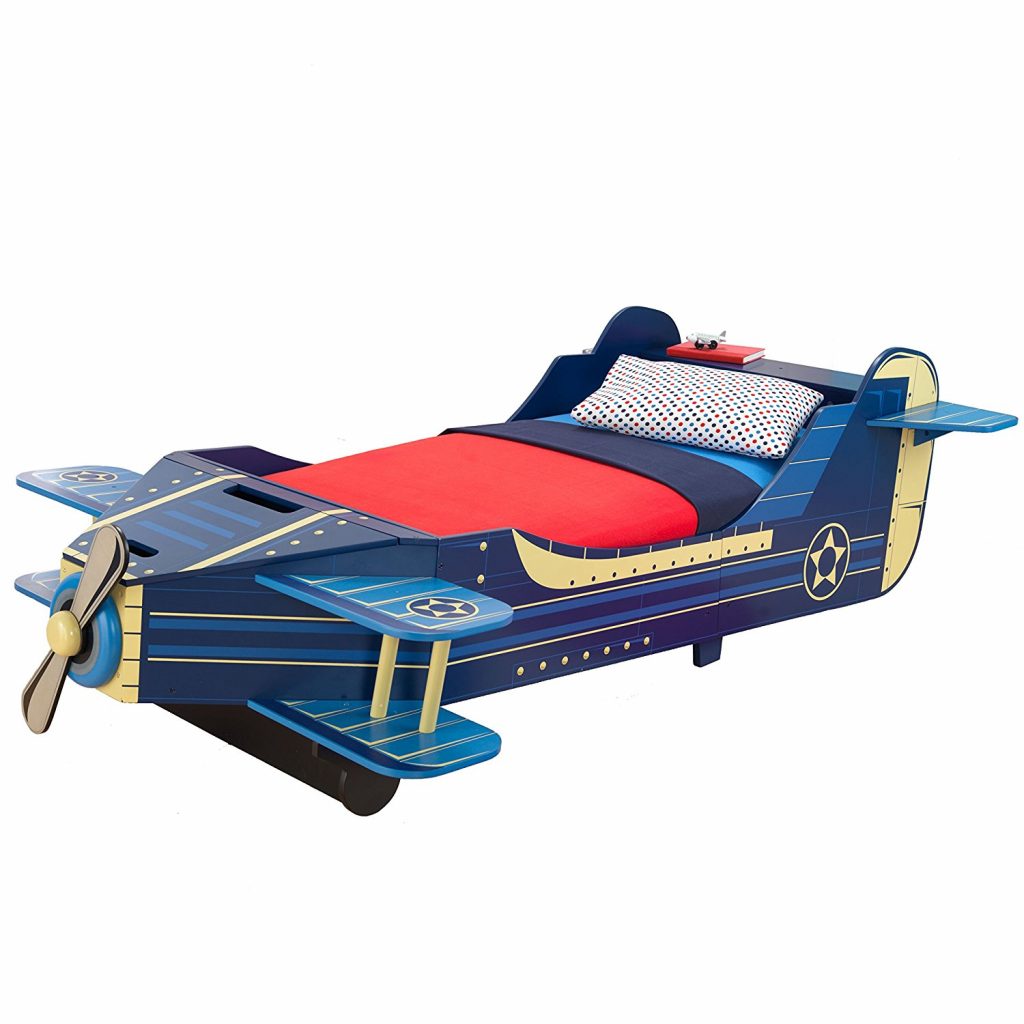 Kids love airplanes! And this can be inferred from the way they wave at the pilots from the ground while an airplane zoom pasts way above their heads in the sky. This airplane themed bed is perfect for giving literal wings to the dreams of the children wishing to become pilots one day. Click here for more details ⇒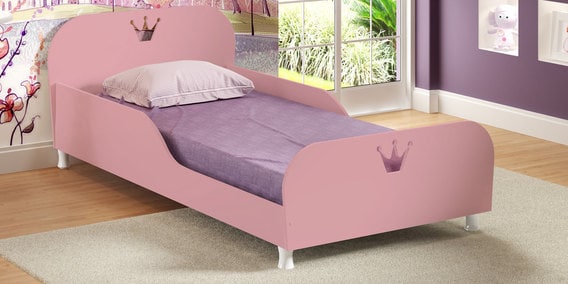 Your little princess needs, not only to be called a princess but felt like one. This is why this princess themed bed is just the right one for your little miss sunshine. The crown carving is simple yet classic and elegant, giving your little girl a royal experience. Click here for more details ⇒
If your child has seen the animated Disney movie 'Frozen', you are bound to hear requests from them for getting a sleigh just like Princess Anna. Since the movie came out, every little girl has been a fan of Princess Elsa. Well, now you can actually get a sleigh themed bed for your own Princess Elsa! And it comes with a built-in storage drawer too! Click here for more details ⇒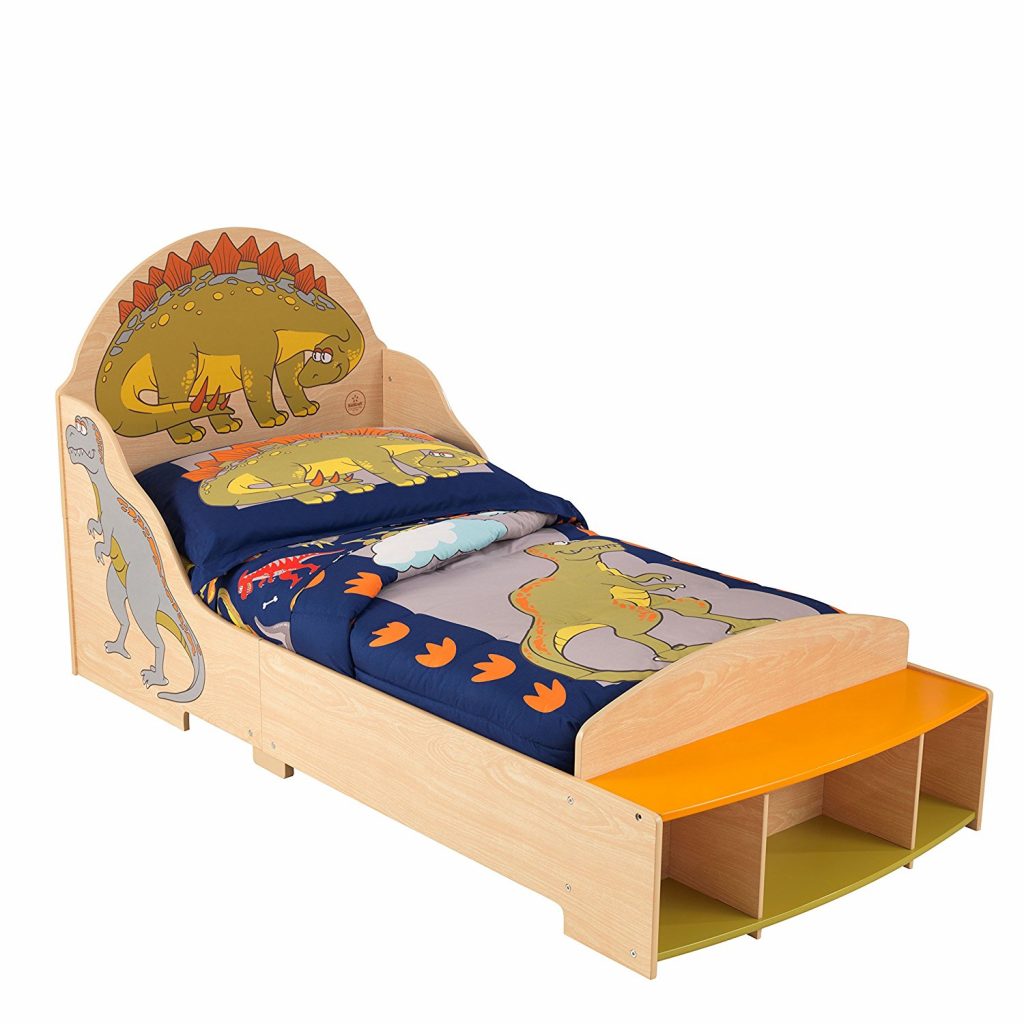 Do you have a mini Ross from F.R.I.E.N.D.S. at your home? In simple words, does your child love dinosaur stories? Well, here is a dinosaur themed bed for your little paleontologist. The bed comes with a lot of storage space and shelves, to keep books and toys on them. Click here for more details ⇒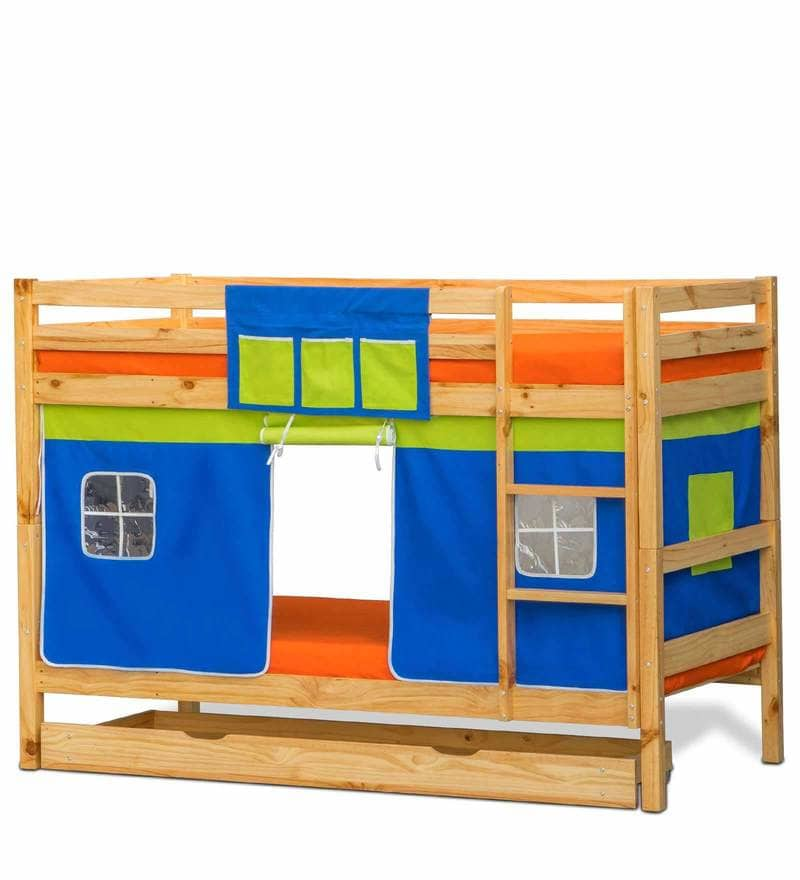 Have you been wanting to take your kid out on a camping trip but realized that he/she is too young for it? Does your child love the idea of camping? If the answer to any one of these questions is affirmative, then you must get this camping theme bed for your little one. It is a bunk bed. So if one day your child doesn't want to camp in the room, you can make a separate bed for them. Click here for more details ⇒ 
Oh, how your toddler would love being a superhero for the world one day. And you can start fulfilling this dream of your child by making him/her a firefighter! This firefighter truck is all you need to make your child feel like the savior of the world. This is a twin bed, so if you've got two little ones, you can just pull out the tires section and make a bed for two! Click here for more details ⇒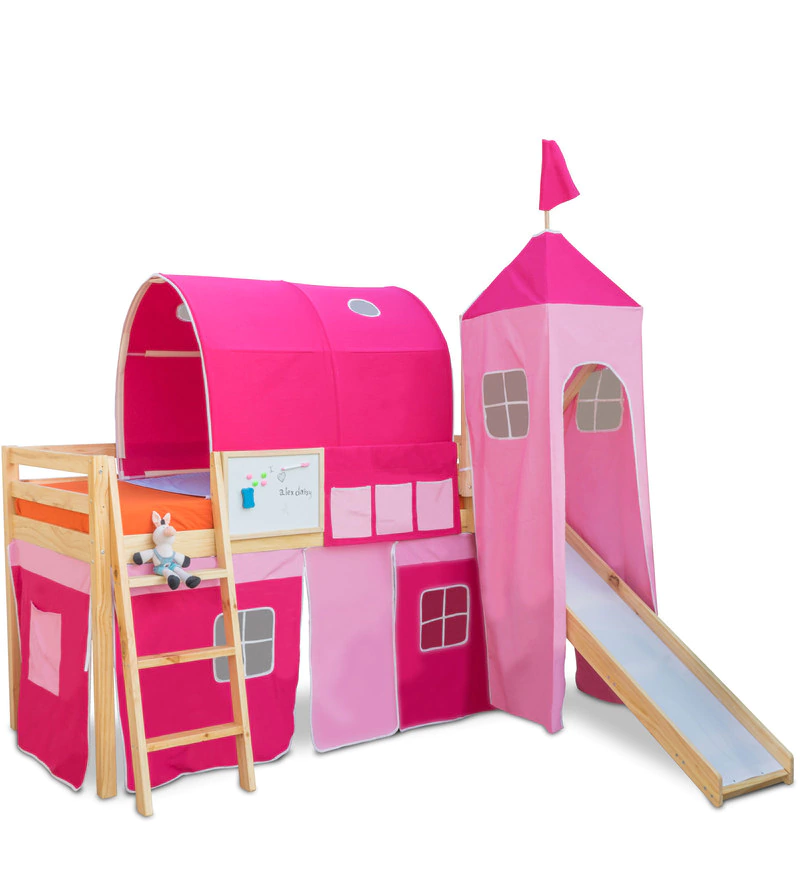 You must have read out a lot of fairy tales to your toddler. This castle-themed bed looks as if coming right out of a fairy tale. With a staircase and a slide, there's no backing out on the fun here. The bed is perfect for a tiny King or a Queen. It has a tall tower too! Click here for more details ⇒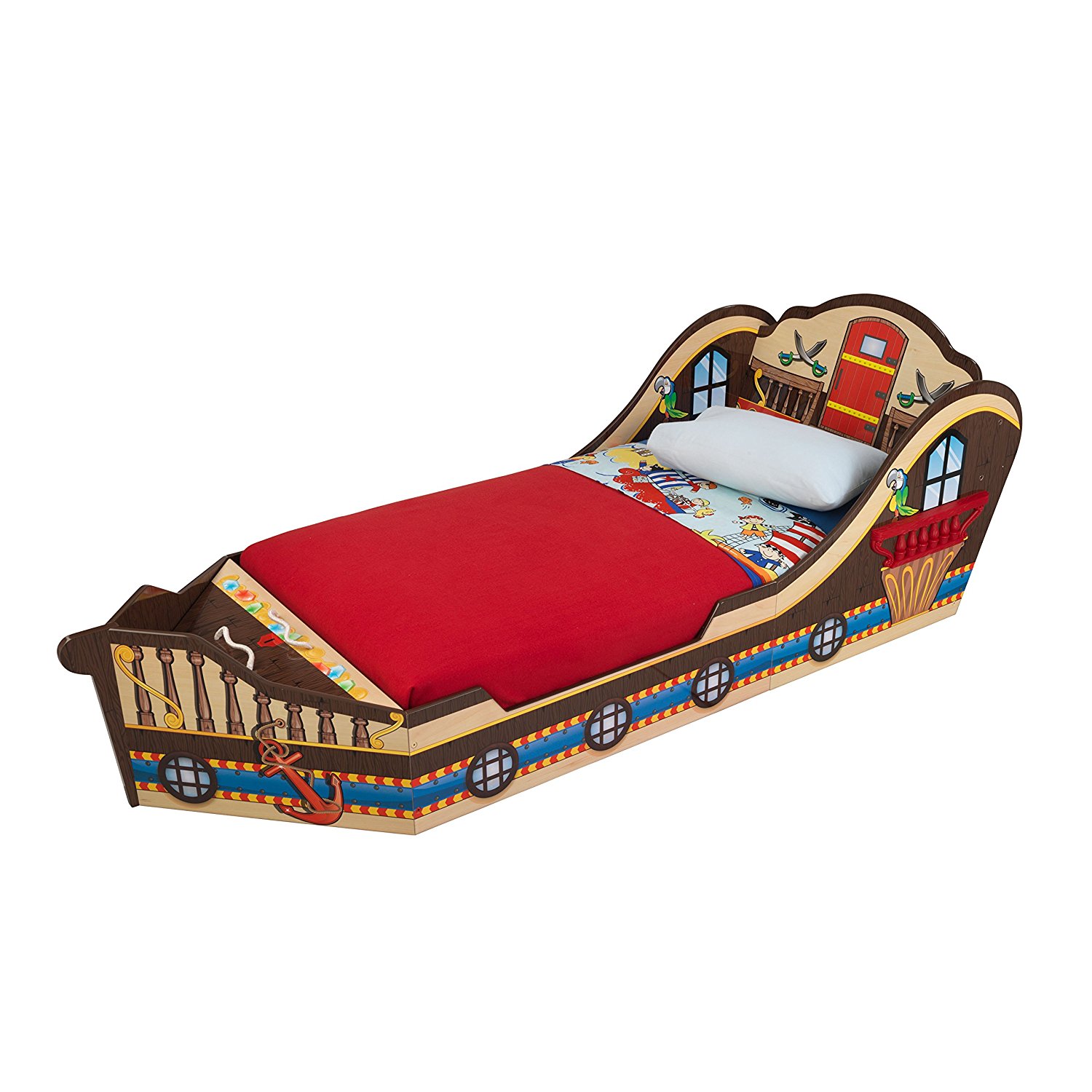 If you are living close to the sea, your child is bound to be excited about pirates and pirate ships, as told in stories and cartoon series. Here is a pirate ship bed for your child to make them feel like a real pirate on a mission to loot an island nearby. It has some pretty awesome pirate prints on it, setting the perfect 'aye aye captain' environment. Click here for more details ⇒
For all the talk of castles and princesses, how can we forget the iconic Cinderella carriage? The story of Cinderella is something young girls can't forget, even after growing up to become beautiful women. This Cinderella carriage themed bed will work wonders for your daughter who may have idolized Cinderella when you read her this classic tale to bed. Click here for more details ⇒ 
Theme based beds are not only pretty looking but also quite communicative of what your child thinks and believes in. They are a part of their growth which helps in building a beautiful world for them while developing their mental abilities and thought processes. And when fun mixes with something meaningful, it is worth having at home for your kiddo!